You know when they say, you first eat with your eyes? Well, I was really fooled by this recipe. It's very pale so I thought, "how can this possibly be good"? I was shocked when I took my first bite! Wow! Unbelievable flavor! I can't believe this Fennel, Leek and Sweet Sausage Pasta is so good!

How is Something so Pale so Delicious?

It's the flavors. It's just coincidence they happen to be pale in color.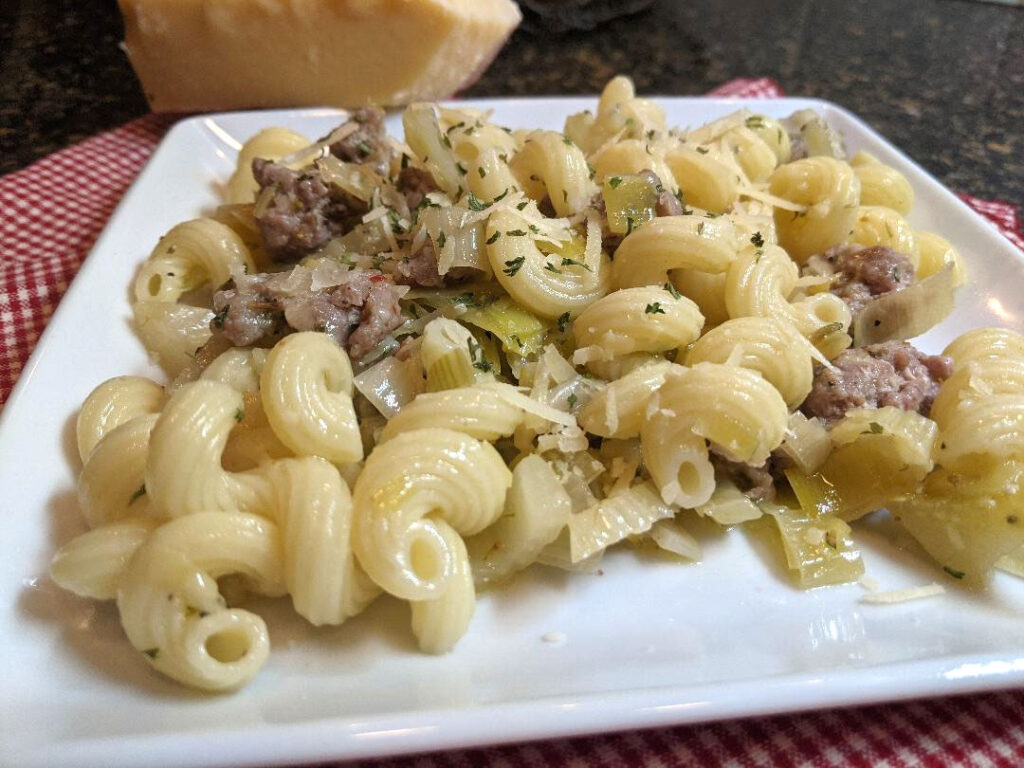 Is This Recipe Really Easy?

This recipe is so easy, even a beginner can make it. It's one of those recipes you look at, think, "how good can it be"…take a bite a say…"wow I can't believe this is so good!

You just saute the leek and fennel in a little oil until slightly soft. Add some white wine. Let it cook down to about half. Add some chicken broth and cook veggies until tender.

Heat water and cook pasta.

Saute sausage until well browned and add a splash of sherry vinegar.

Add sausage to pot with fennel to meld the flavors.

Drain pasta, put in large serving bowl, drizzle with olive oil, add tarragon and parsley and about 1/2 cup freshly grated Parmesan cheese. Add fennel mixture and toss.

Add more Parmesan cheese if desired.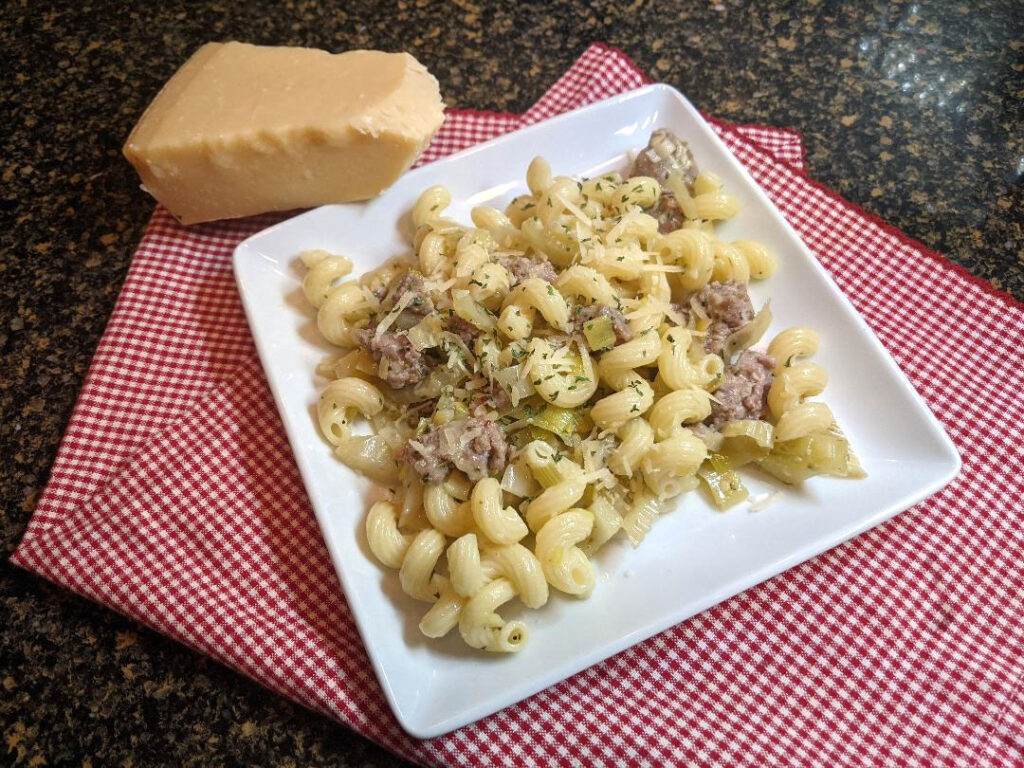 Don't let the pale appearance fool you. This dish is DELICIOUS!


Print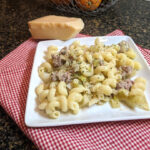 Fennel, Leek and Sweet Sausage Pasta
---
Description
Although this dish looks bland because of its colors, don't let that fool you.
---
5 tablespoons extra virgin olive oil, plus more for drizzling
4 leeks, white part only, rinsed and thinly sliced
2 fennel bulbs, trimmed, cored and thinly sliced
1/2 teaspoon fennel seeds, ground in a mortar or fennel pollen
Salt and freshly ground pepper
3/4 cup dry white wine
3/4 cup chicken stock
1 lb sweet Italian pork sausage, casings removed, broken into pieces
Splash of sherry vinegar
1 lb dried fusilli
Leaves from 6 large fresh tarragon sprigs, coarsely chopped
Handful of fresh flat-leaf Italian parsley leaves, coarsely chopped
1 cup freshly grated Parmesan cheese
---
Instructions
In a Dutch oven over medium heat, heat 3 tablespoons of the oil. Add the leeks, fennel and fennel seeds or pollen, season with salt and pepper, and sauté until the vegetables begin to soften, about 5 minutes. Add the wine and cook until reduced by half. Add the stock, cover and cook until the vegetables are tender, about 10 minutes.
Bring a large pot of water to a boil.
Meanwhile, in a heavy frying pan over high heat, heat the remaining 2 tablespoons oil. Add the sausage, breaking it up with a spoon. Cook until well browned, then season with salt and pepper to taste. Pour off most of the fat and add a splash of sherry vinegar.
Generously salt the boiling water, add the pasta and cook until al dente. Save a cup of the pasta water and drain.
Meanwhile, add the sausage to the pot with the vegetables and simmer for 1-2 minutes to meld the flavors. You should have some liquid left in the pot to form a sauce. If not, add a little of the pasta water the pasta was cooked in or more chicken stock. Adjust the seasoning and add a drizzle of olive oil.
Put the pasta in a warmed large, shallow bowl. Add the tarragon, parsley and about 1/2 cup of the cheese. Toss. Add more cheese id desired.
Notes
Make sure you use freshly grated Parmesan cheese, preferably aged. There is no substitute.