This Fried Rice is better than take out! By a long shot. At least any that I have had. The sauce is so flavorful and addictive you keep going back for more. That's why I call this rice "The Best Fried Rice You Will Ever Eat"!
What's the secret in the sauce?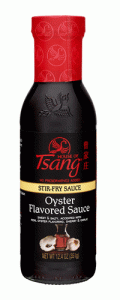 The secret's in the sauce. And in the sauce is made with Oyster sauce. I have tried every oyster sauce. And not on purpose. I couldn't find my favorite brand, so started trying other brands. I think I went through every brand on the market and none tasted like House of Tsang. None. They all tasted extremely fishy with no sweetness. Maybe I just have a sweet tooth but I love the taste of House of Tsang. I was finally able to get it again and it's been smooth sailing ever since. If you can get this brand, get it. It makes a world of difference.

There are only two ingredients to the sauce. Oyster sauce and soy sauce. So the taste of the oyster sauce is extremely important.

Does the rice clump up?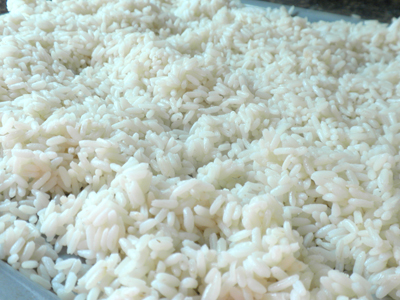 The rice doesn't clump because it is cooked ahead of time, cooled on a tray or rimmed cookie sheet, and broken up with your hands. It will not clump if you used cooled cooked rice.

This rice is extremely easy to make. You won't believe how something that tastes so good could be so easy!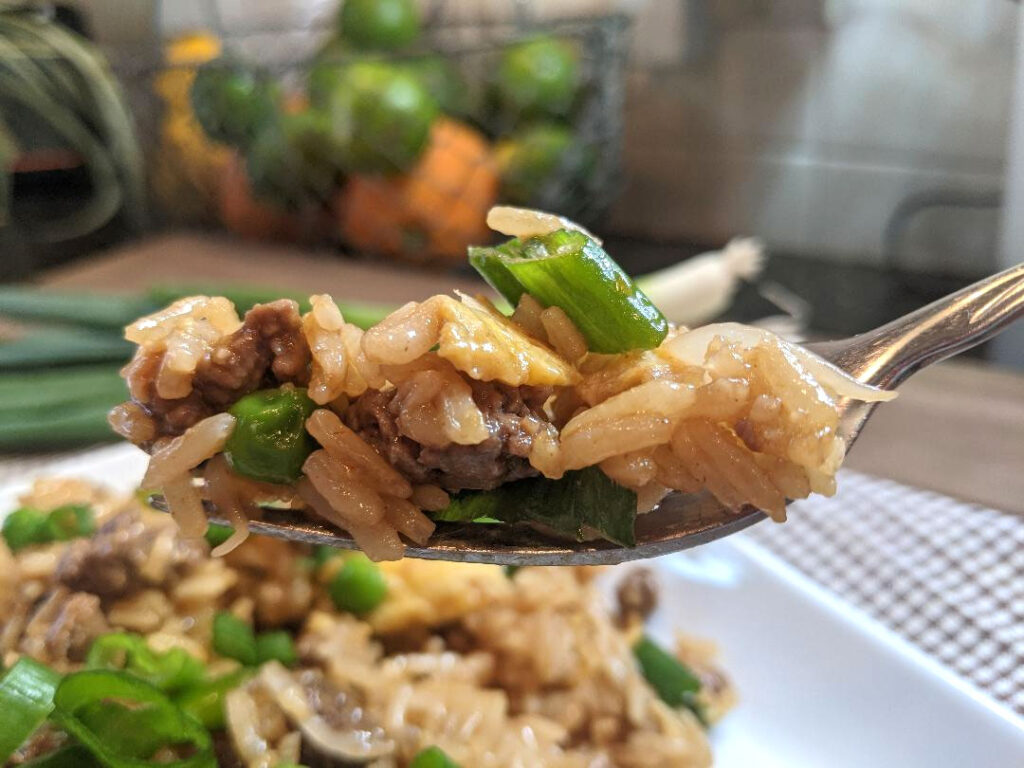 How easy is it?

1.) Cook rice ahead of time.

2.) Combine oyster and soy sauce in a bowl.

3.) Cook eggs in skillet.

4.) Cook peas and garlic.

5.) Add eggs, rice and some of the sauce to skillet. Add bean sprouts and scallions. Combine and taste. Add more of the sauce if desired. 

Anyone can make this. Trust me!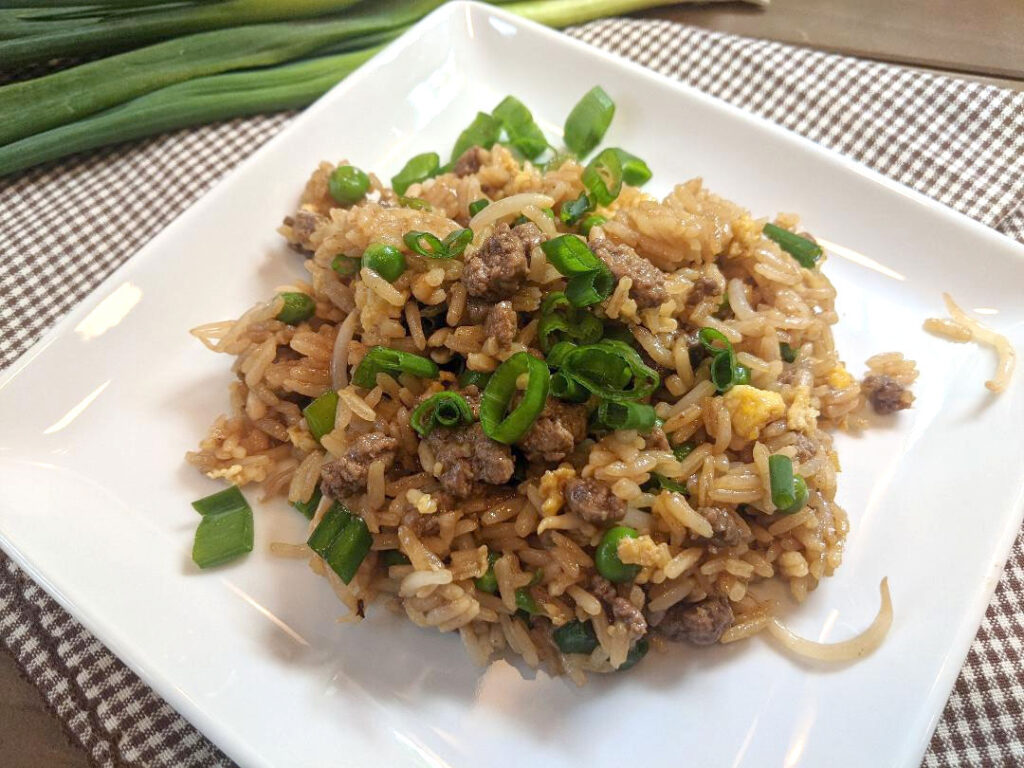 Can I add a protein?

Yes. Just saute some tender beef, chicken or pork after the peas. I added some coarsely ground beef I found in my market. I added about a pound to a pound and a half to the rice recipe.

Print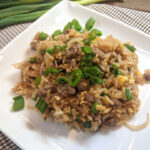 The Best Fried Rice You Will Ever Eat
---
Description
Deliciously tasty this rice is perfect for a side dish, main dish or leftovers.
---
1/2 c. oyster sauce
3 tablespoons soy sauce
3 tablespoons canola oil
2 large eggs, beaten lightly
1 c. frozen peas , thawed
2 medium garlic cloves, minced
7 c. cooked white rice, completely cooled and clumps separated
1 c. bean sprouts
5 medium scallions, sliced
---
Instructions
Cook rice according to package directions and cool fully on a cookie sheet. Separate any clumps.
Combine oyster sauce, and soy sauce in small bowl, set aside.
Heat 12″ non-stick skillet over medium heat. add 1-1/2 tsp oil and coat pan. Add eggs and cook without stirring until they begin to set, then scramble, breaking into small pieces until cooked. Transfer to a plate.
Clean skillet. Return skillet to burner on high heat; add 2-3 Tbsp. oil.
Add peas and cook 30 seconds. Add garlic and cook until fragrant about 30 seconds.
Add rice and some of the oyster sauce mixture; cook stirring constantly until heated through. Add additional sauce as needed. Add eggs, bean sprouts and scallions. Taste rice mixture before adding more sauce.
Cook until heated through.