Wow! Martha did it again! Martha is responsible for my "passion" for cooking way back when, and giving me the courage to try and make "anything"! I was looking for a special dessert for our church Christmas service and noticed this Cranberry Trifle.  I decided to make the trifle in individual glasses instead of one big trifle, but trust me, this is the best trifle you have ever tasted!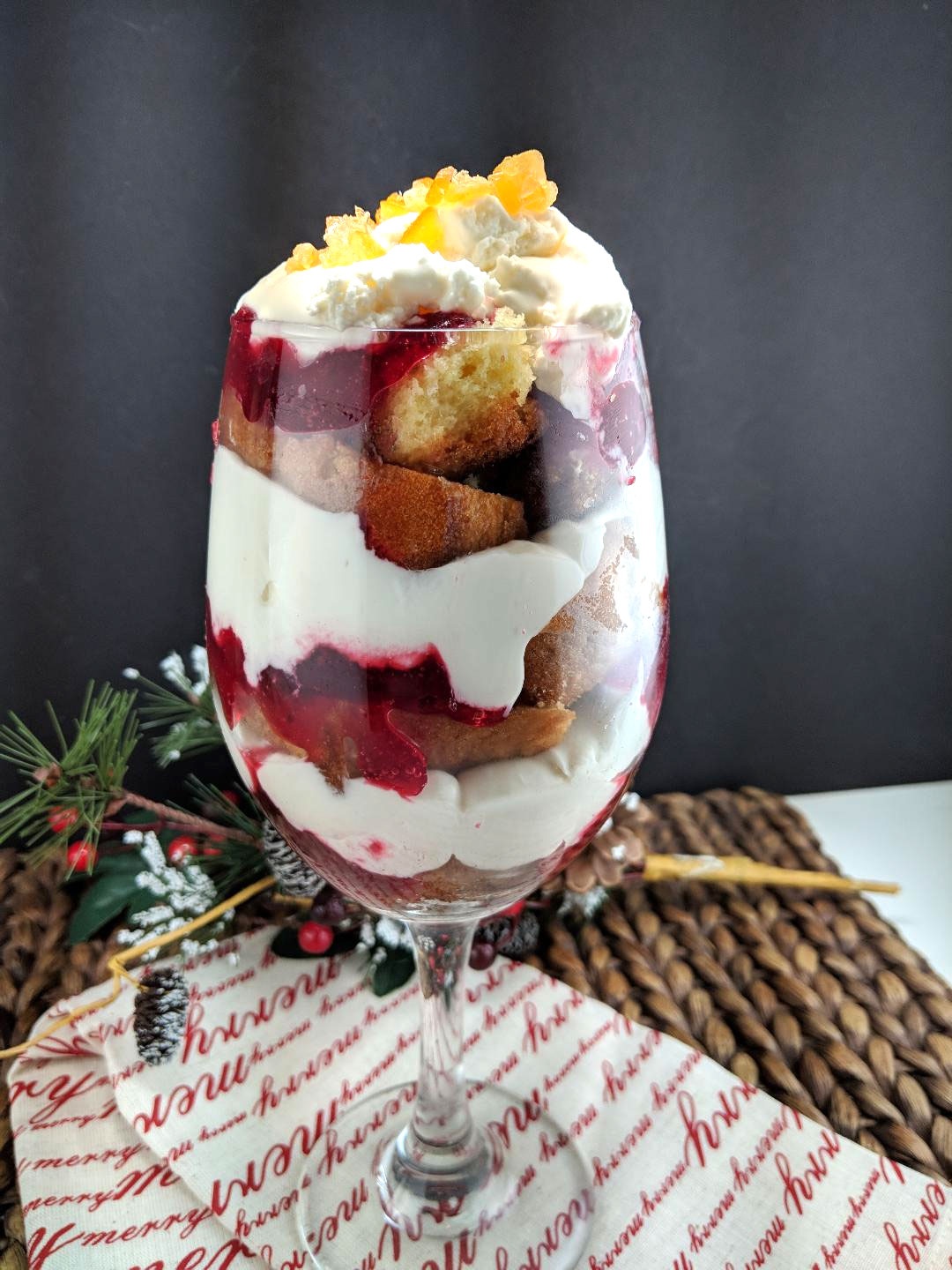 At first I read Cranberry and said, "oh no, that's going to be way too tart". But trust me, it's not! It's just the right amount of tart and sweet. Perfect for Christmas. The cream is perfectly balanced. And, I finally found a purpose for the Glazed Orange Peel I sell on Shopafoodieaffair!

I used store bought Ricotta Pound Cake from my local Market Basket. So it's easy to throw together. And it's sinfully delicious, and literally the best trifle you have ever tasted!