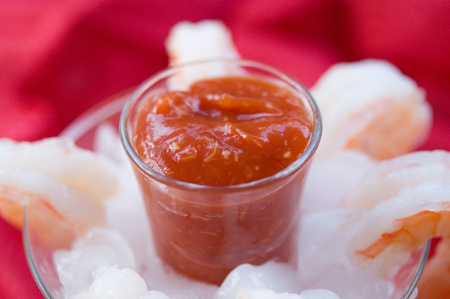 Like fresh Marinara sauce, there's nothing like making your own sauces. Most are very quick and easy and well worth the effort. Cocktail sauce is no different. It takes all of 5 minutes to make and is perfect to compliment shrimp, etc. There are no exact amounts in this recipe. Depending on your taste amounts can be easily adjusted to your liking. Personally, I like it loaded with horseradish. It's a great way to clean out your sinuses!
Cocktail Sauce

1 c. ketchup
Couple shakes of Worcestershire sauce
Couple shakes of hot sauce
squeeze of a half lemon
2 tsp horseradish
Mix all of the ingredients together and chill in refrigerator for several hours before using, letting the flavors blend together.