I created this Maple Cream Sauce for some fresh Butternut Squash Ravioli I purchased. I don't care for the traditional sage based sauces, and thought this would be the perfect accompaniment to pumpkin or butternut squash ravioli or tortellini.

I initially purchased my fresh Butternut Squash ravioli at Russo's in Watertown, MA. This market was unique as it had your usual vegetables, flowers, etc but had a great bakery, loads of cheeses, and had fresh ravioli. They also had an especially huge assortment of Asian produce, imported Cold Cuts (I can't even count the number of Prosciutto varieties they have), their own baked cold cuts (their Roast Beef is incredible), breads, chicken and dairy. Sadly they are no longer there. Russo's was in business for over 100 years and owner Tony Russo has retired.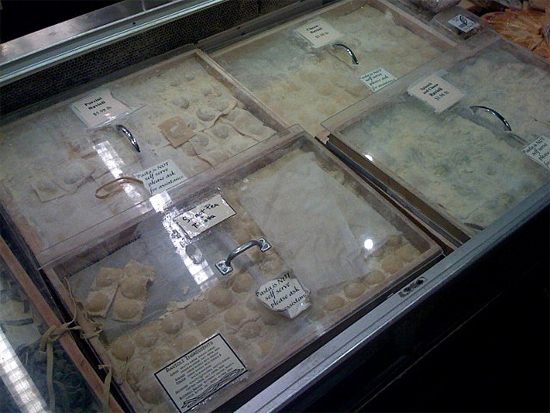 This is the huge assortment of fresh ravioli to choose from.


This sauce is a great "Fall" recipe. The flavors of maple and cinnamon and a touch of nutmeg scream Autumn, falling leaves and sweaters. I used my Alligator Dicer to finely dice the onions. This is one recipe you don't want big chunks of onions.AS much as this recipe is great for Fall, it is perfect any time of the year.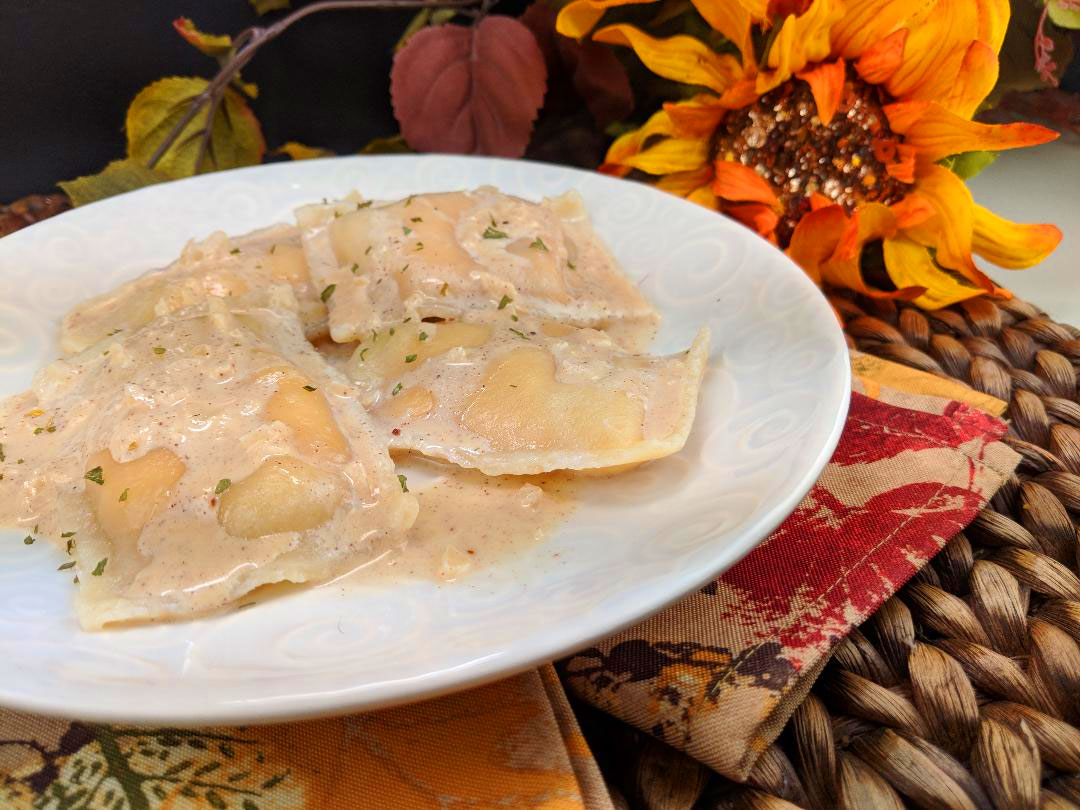 My cousin Denise makes this sauce and swears she licks the plate every time she makes this sauce! Its is delicious and EASY! I even dipped my grilled chicken in it, it's that good! A perfect blend of savory and sweet.
Print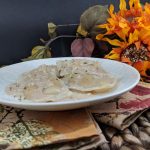 Maple Cream Sauce
---
Description
Perfect for Butternut Squash or Pumpkin ravioli or tortellini.
---
2 Tbsp. butter
half a small onion, very finely diced
1 c. heavy cream
1–2 Tbsp real maple syrup
1/2 tsp cinnamon
pinch nutmeg
---
Instructions
Melt butter in a 10″ saute pan on medium heat.
Add onion and saute until soft.
Add cream (warmed a little in microwave), maple syrup, cinnamon & nutmeg and cook on medium to medium low until reduced and thickened. Do not boil as cream may curdle. Have patience and let it heat slowly.
Let cool slightly off heat.