There are a couple of things I've always wanted to make. Schiacciata (ski-yah-cha-ta) or Italian Meat Pie and Arancini or Rice Balls. I have decided this week I'm going to tackle Arancini.

Let me first say I have never had Arancini, so I'm not sure what to expect.
Making these are a process. I guess that's why I have been delaying making them. The process is something like my Fried Rice recipe. You have to cook the rice and completely cool on a tray ahead of making the recipe.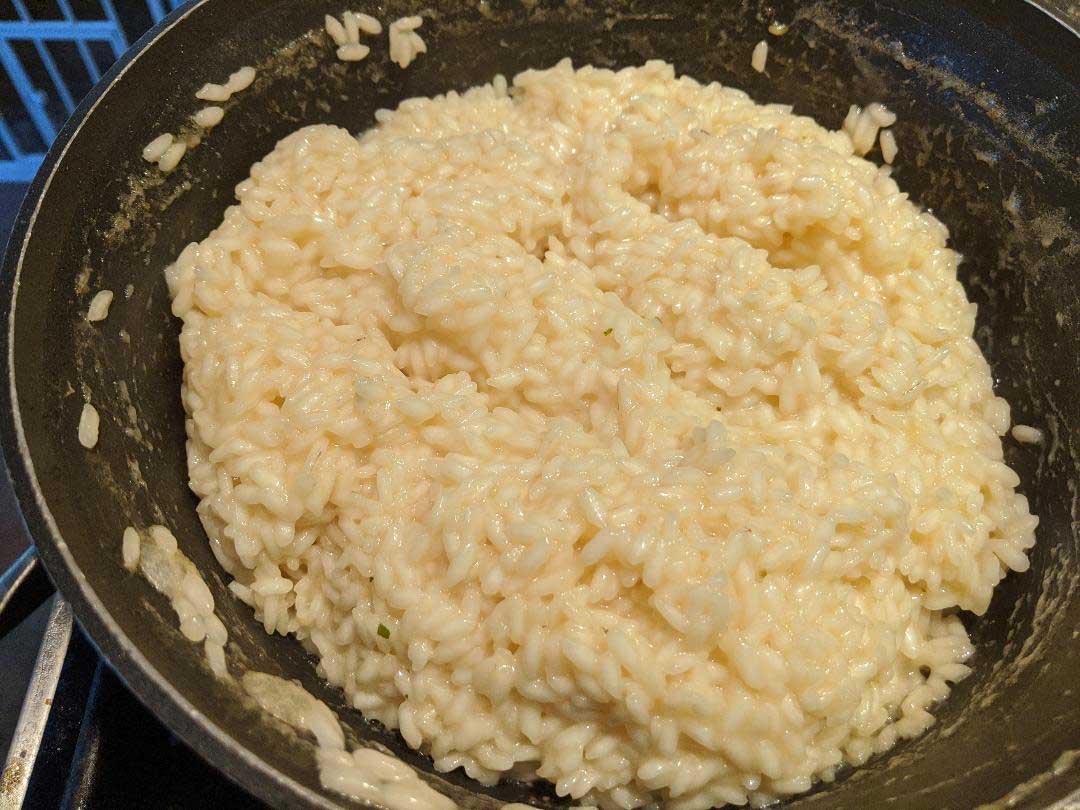 Cook the Arborio rice as you would a Risotto. Once it's thick and creamy but still a little al dente, it's ready. It takes about 25 minutes.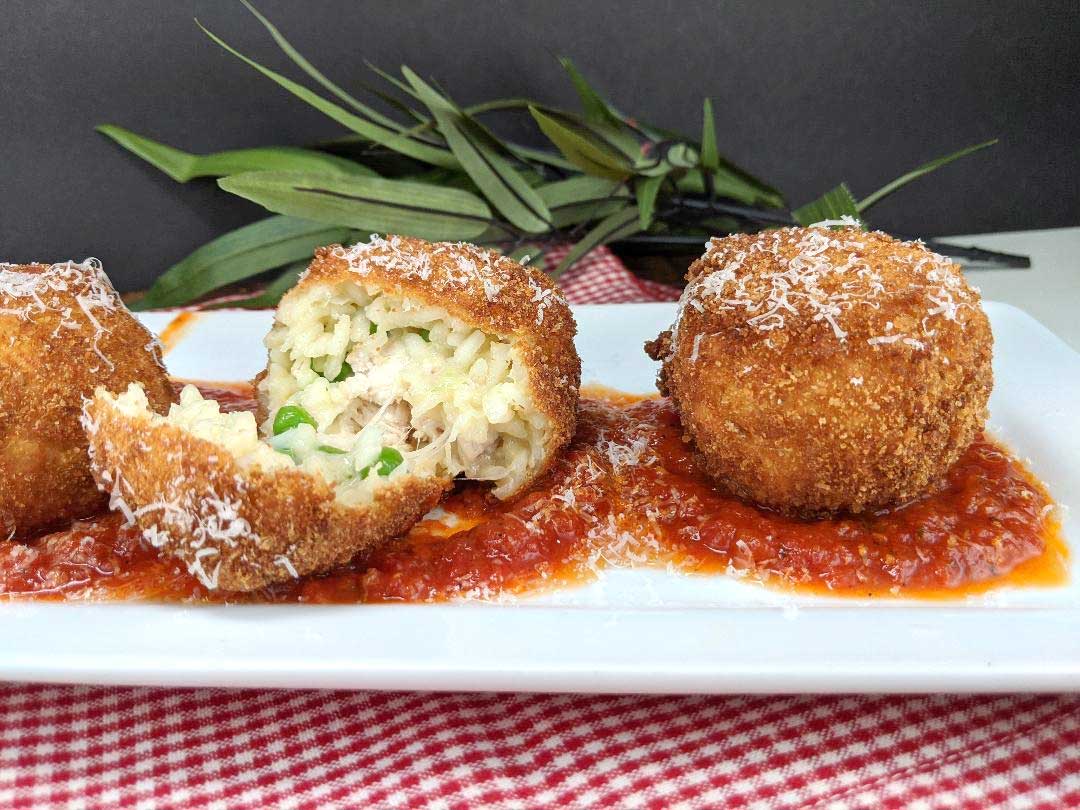 Make sure to use Arborio rice! Regular rice will not do in this recipe. Also, do not rush the cooling procedure. You want the rice balls to stick together and if they are not completely cooled and set , they will not form properly.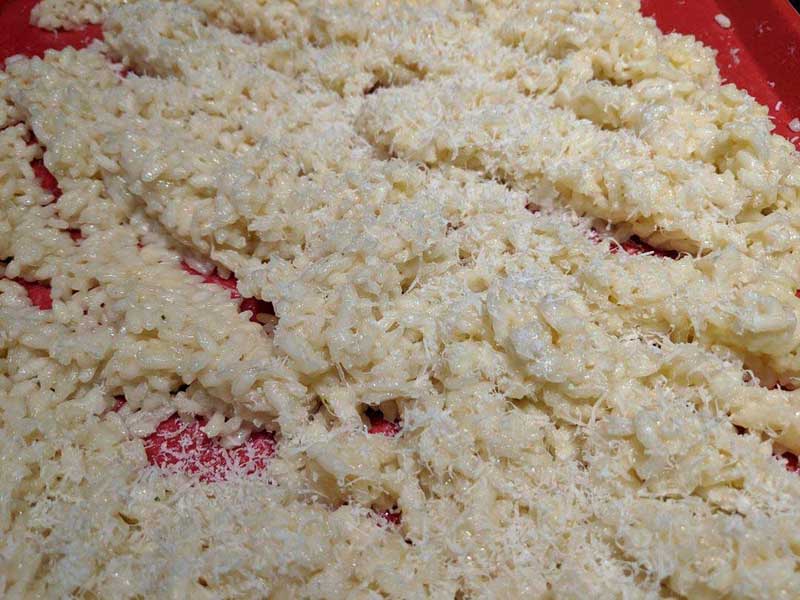 I add some fresh Parmesan cheese to the rice on a tray and chill for at least 6-8 hours or overnight.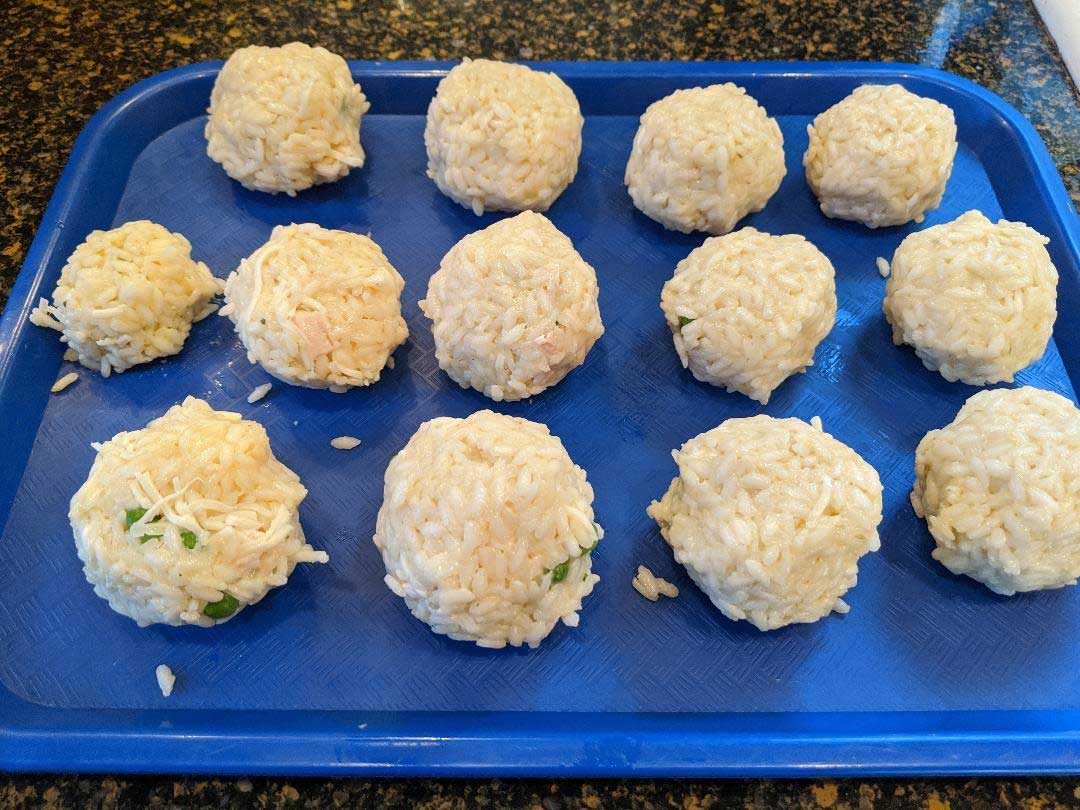 Then its time to form the rice ball. I had read just to take a portion in your hand, drop the filling in the middle and bring the rice up and over to form a ball. I tried that on the first one and didn't think there was enough rice to coat the filling. Knowing I probably couldn't handle any more rice in my hand, I decided to add a small handful of rice to the top of the filling and then form the ball. I guess it doesn't matter which way you do it, as long as you cover the filling with rice in the end. This is my first time making. I'm sure I can get better at forming the balls the more I make them.
These Arancini smell incredible even uncooked!
I have seen other recipes that add the peas and chicken to the rice mixture, your form the ball and then stick a piece of Mozzarella in the middle. So that's another option if you don't like all the filling in the middle. One of our local pizza joints has all kinds of them. Traditional, which is made with chicken and peas, lasagna which has mozzarella and ground beef, lobster, southwestern, spinach and cheese, broccoli and cheese, buffalo… the variations are endless. Perhaps now is the perfect time to try making these!
These Arancini came out super delicious and packed with flavor! This is definitely a recipe to try!