This is the very same Barbecue Sauce that I use in my Melt In Your Mouth Barbecued Rib recipe.
It's quick, easy,super tasty, and well worth the small effort.
The hardest part of this sauce is wrapping the bacon around the thyme sprigs.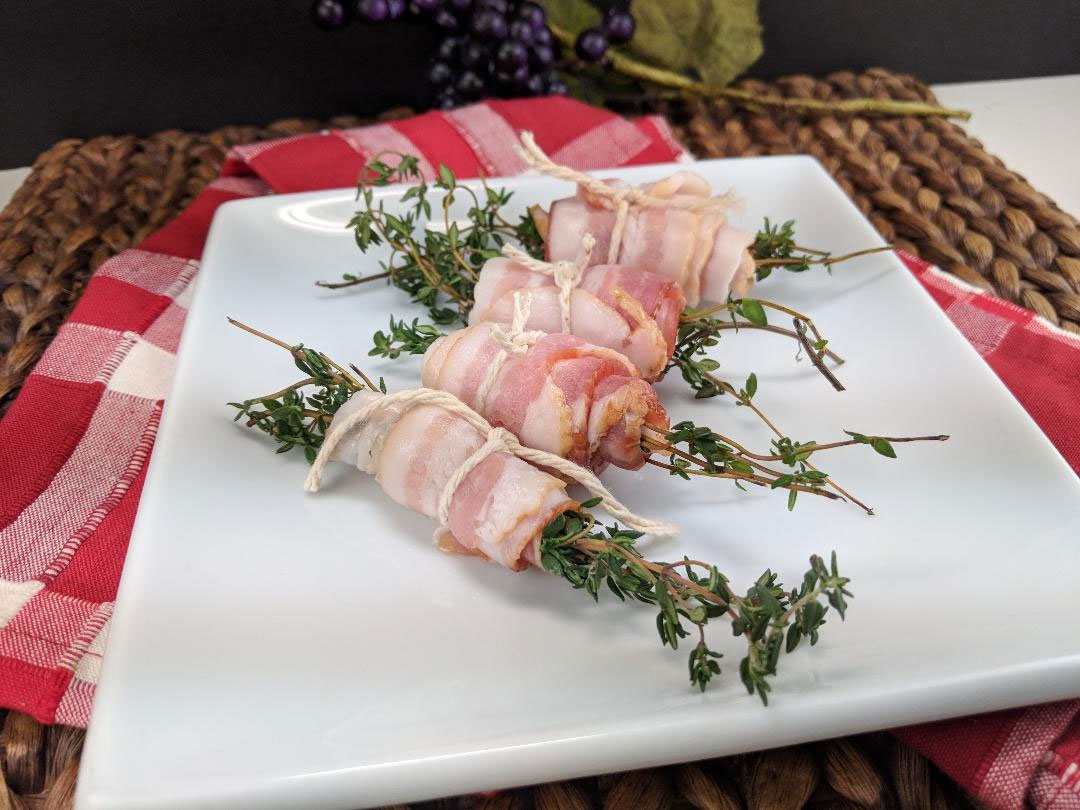 Saute in a little olive oil until browned and fat renders to give the sauce a smoky flavor.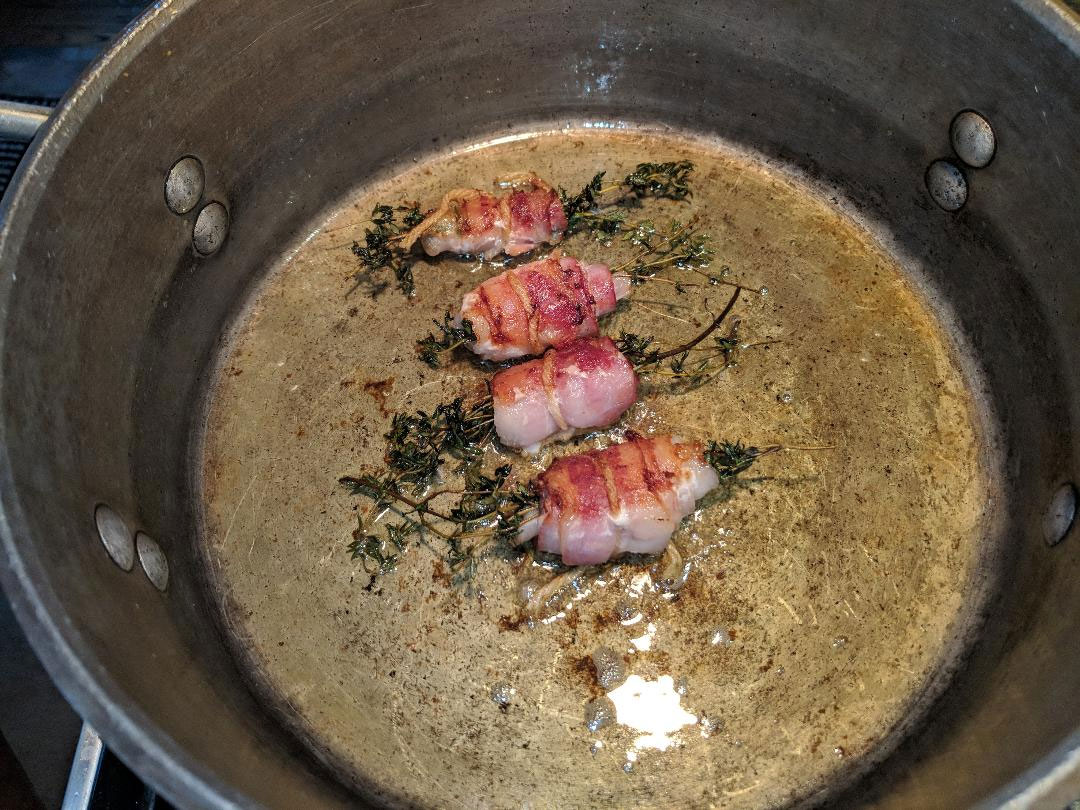 Throw all other ingredients in, and cook for 2o minutes.
Nothing could be easier.
Use on ribs, chicken, or anything you like to coat barbecue sauce on.
Any way you like it, this sauce is a winner!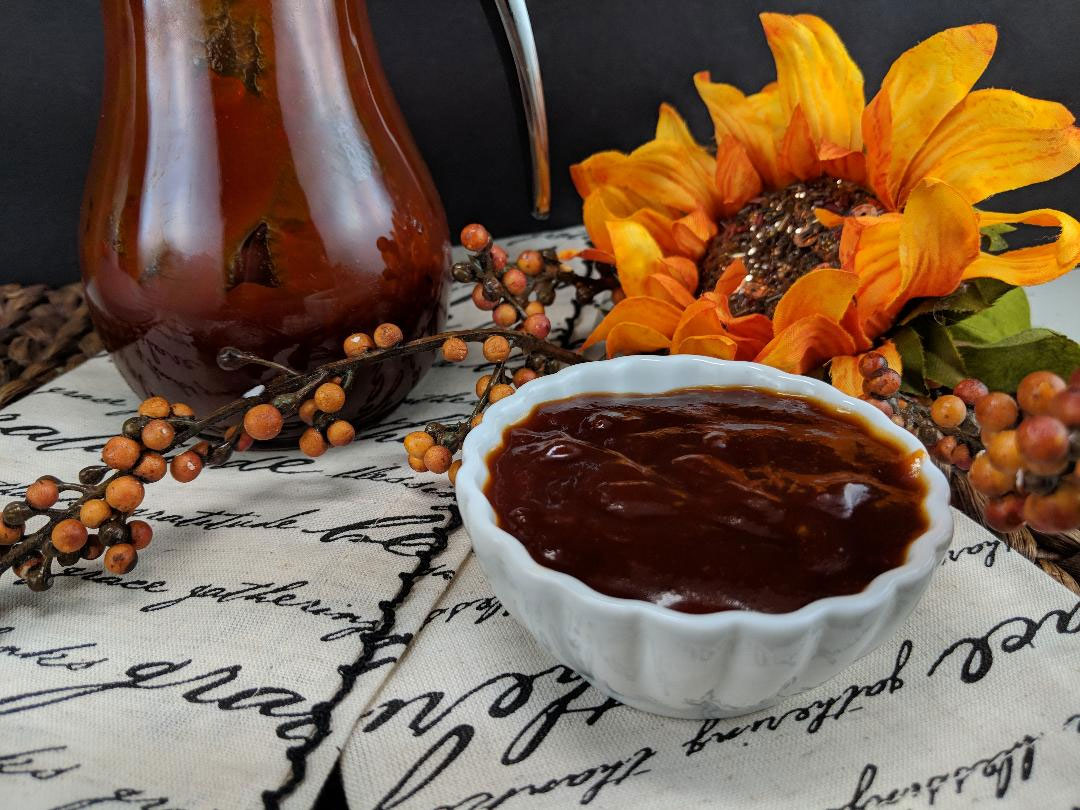 Ingredients
2 bacon slices
4 sprigs fresh thyme
1/2 onion
3 smashed garlic cloves
2 cups ketchup
1 cup peach preserves
2 tablespoons Dijon mustard or 1 tablespoon dry mustard
2 tablespoons brown sugar
1/4 cup molasses
2 tablespoons red or white wine vinegar
1 teaspoon ground cumin
1 teaspoon ground paprika
Instructions
1
Wrap the bacon around the middle of the thyme sprigs and tie with kitchen twine so you have a nice bundle. Heat a 2-count of oil in a large saucepan over medium heat. Add the thyme bundle and cook slowly for 3 to 4 minutes to render the bacon fat and give the sauce a nice smoky taste.
2
Add the onion and garlic and cook slowly, without coloring, for 5 minutes.
3
Add all of the rest of the sauce ingredients, give the sauce a stir, and turn the heat down to low. Cook slowly for 20 minutes to meld the flavors. Put some sauce in a separate bowl for basting, reserving the remaining sauce for serving.