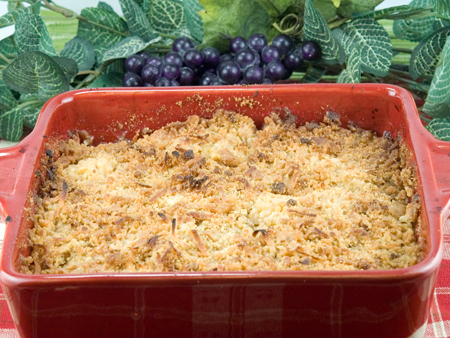 This recipe looked so interesting when I saw it in the Coastal Living Cookbook I purchased some time ago. There are so many recipes I have marked in it to make and decided to make this recipe. After all, I love pineapple, and love Pepperidge Farm White Chocolate Macadamia cookies.
I did add tapioca and sugar to the pineapple mixture from the original recipe, as I thought the pineapples were a little too sour and juices were a little too runny. If you use canned pineapple you may not need as much sugar. The best thing to do is taste the pineapple mixture before it cooks, and you should be able to judge the sweetness.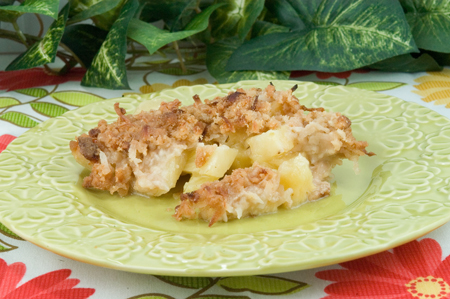 Fresh pineapple fruit crisp with flavors of the islands.
Ingredients
1 fresh pineapple, peeled, cored, cubed in very small pieces (about 4 cups)
2 Tbsp coconut rum or 1 tsp coconut extract
⅓ cup quick cooking tapioca
⅔ cup granulated sugar
⅓ cup all-purpose flour
⅓ cup firmly packed dark brown sugar
⅓ cup cold butter, cut in small pieces
1 cup crumbled Pepperidge Farm Tahoe White Chocolate Macadamia cookies
½ cup sweetened flaked coconut
Instructions
Combine pineapple and rum or extract; spoon into a 9-inch baking dish. Combine tapioca and sugar. Mix sugar mixture in with pineapple and rum.
For topping, combine flour and sugar; cut in butter with pastry blender or fork until mixture is crumbly. Stir in cookie crumbs and coconut; sprinkle over pineapple mixture.
Bake at 400 ° for 30 minutes or until golden.