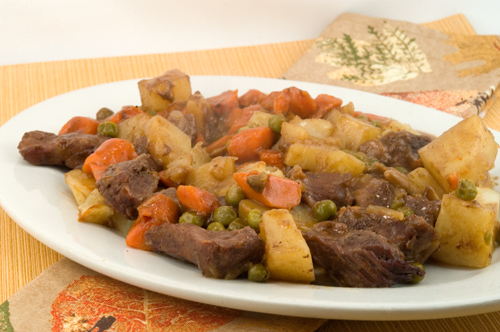 You don't typically think of things like these great Foil Wrapped Dinners for a sports party or tailgating, but they really are a great idea. They can basically be made with any meat and veggie, and if you have a grille with a cover, you can just throw them on the grille, and they cook themselves. So, you'll have plenty of time for doing everything but cookin. Isn't that what tailgating's all about?
I used to make these great little dinners years ago and forgot all about them. You basically put anything you want in, add sauce and viola…dinner!
9th Race: Phoenix International Raceway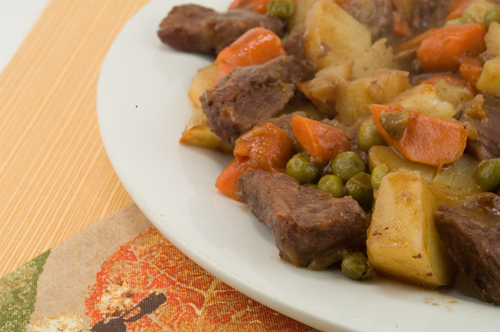 Author:
Total time:
1 hour 5 mins
Delicious dinner that cooks in the foil tenderizes meat to fork tender.
Ingredients
1 lb to 1-1/2 lbs. beef round steak (or I use steak tips)
10 oz. frozen peas
4 medium carrots, peeled and sliced thin
4 medium potatoes, peeled and cubed
1 can Cream of Mushroom soup
1 envelope dry onion soup mix
Instructions
Preheat oven to 450 degrees F.
Cut meat into bite sized pieces.
Tear off 4 pieces of heavy duty aluminum foil (non-stick, if you have), into four 18 X 15 inch pieces.
In center of each piece of foil, place 1 carrot, 1 potato, and 1/4 of the meat.
Stir together mushroom soup and onion soup. Divide soup mixture between each of the four dinners. Top with peas.
Take each opposite corner, and wrap together forming a tent. Place on ungreased baking sheet.
Bake 50 minutes or until meat is tender.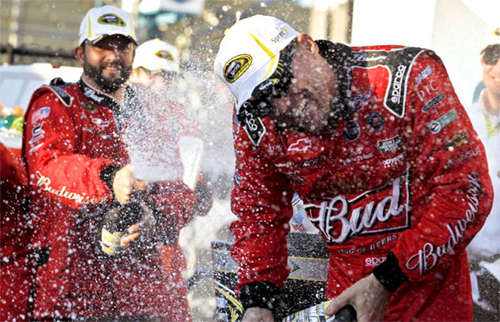 Winner of Race 9 of the Chase, Kevin Harvick!