Wow, wow, wow, wow, is all I have to say! This super easy to prepare Skillet Penne with Chicken & Broccoli from Cooks Country, is a one skillet dish, and is "power packed" with flavor. You are not going to believe it! You don't need the heavy cream sauce to really feel the "comfort and taste" in this comfort food! Delicious even when heated up, your family will love this recipe!
This recipe is "power packed" with flavor! And super easy to make!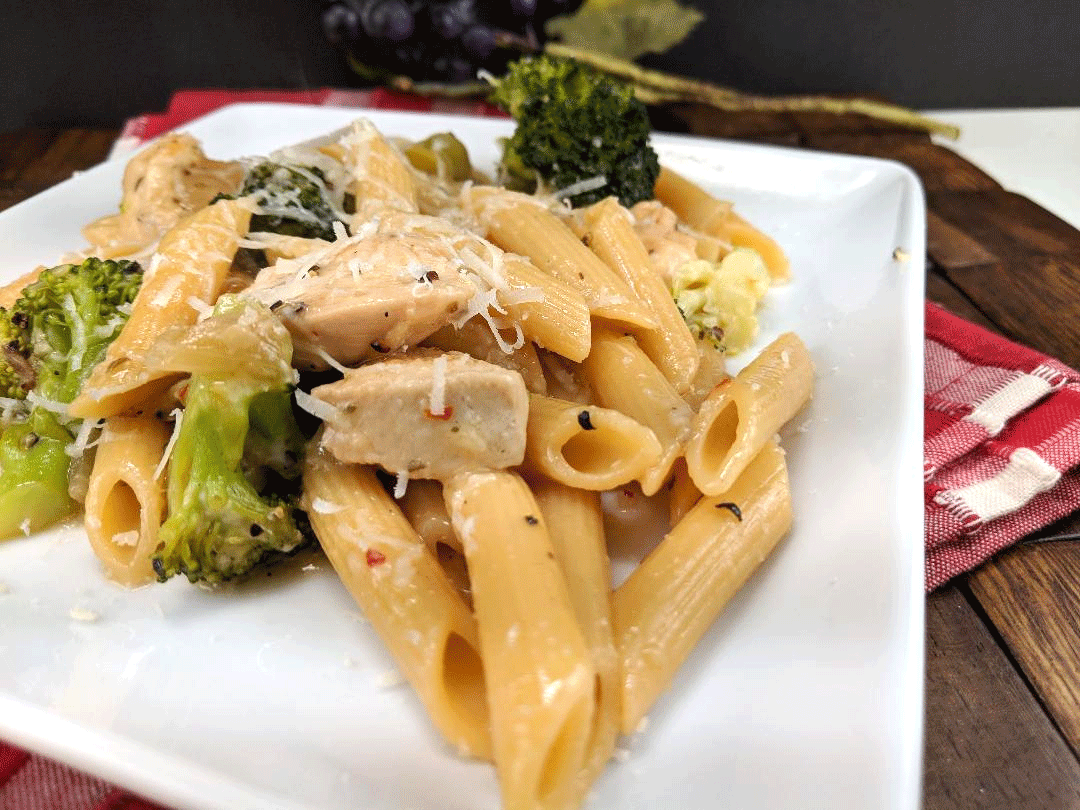 Just brown the chicken, (either in pieces as the recipe states; or a half chicken breast browned, then sliced afterwards), then set it aside while you sauté aromatics and built the sauce. Chicken broth and water, with a pile of fresh minced garlic (not from the jar), red pepper flakes, and white wine, forms the base of the sauce and provides enough liquid for the pasta, and leaving the pan uncovered allows the flavors to intensify as the sauce reduces. For bright green yet tender broccoli, we add it to the pan when the pasta is almost ready. Parmesan cheese (preferably freshly grated), adds creaminess and rich, savory flavor.
This dish is easy enough for the beginner cook, but your guests will never guess!
This recipe is a keeper. I make it with wheat pasta to make it healthier. Note: If you do use wheat Penne, I would add a little more chicken broth and water , as it seemed the pasta needed a little more cooking time than regular pasta. Any pasta you use, this dish is something you will definitely want to make over and over!
Delizioso!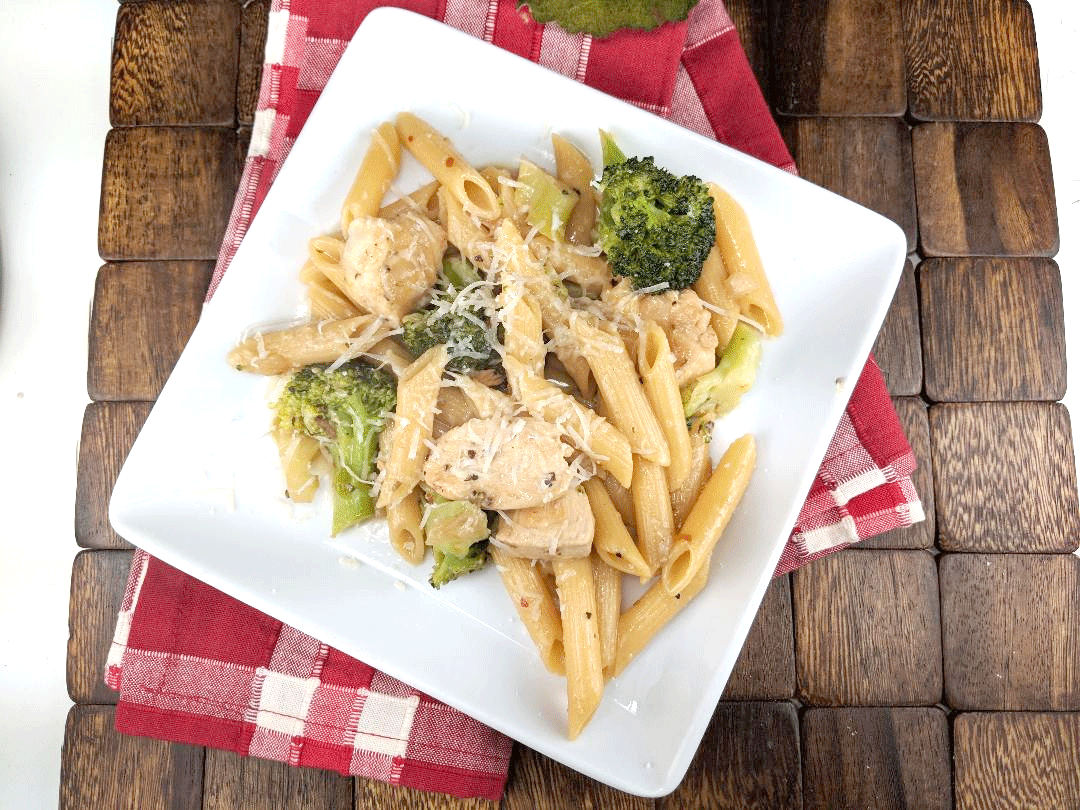 Print