I remember the good old fashioned elbow macaroni salad we used to make years ago. It used to be on the Prince Elbow Macaroni box. Simple but delicious. I haven't made this in years, and it's about time for a comeback!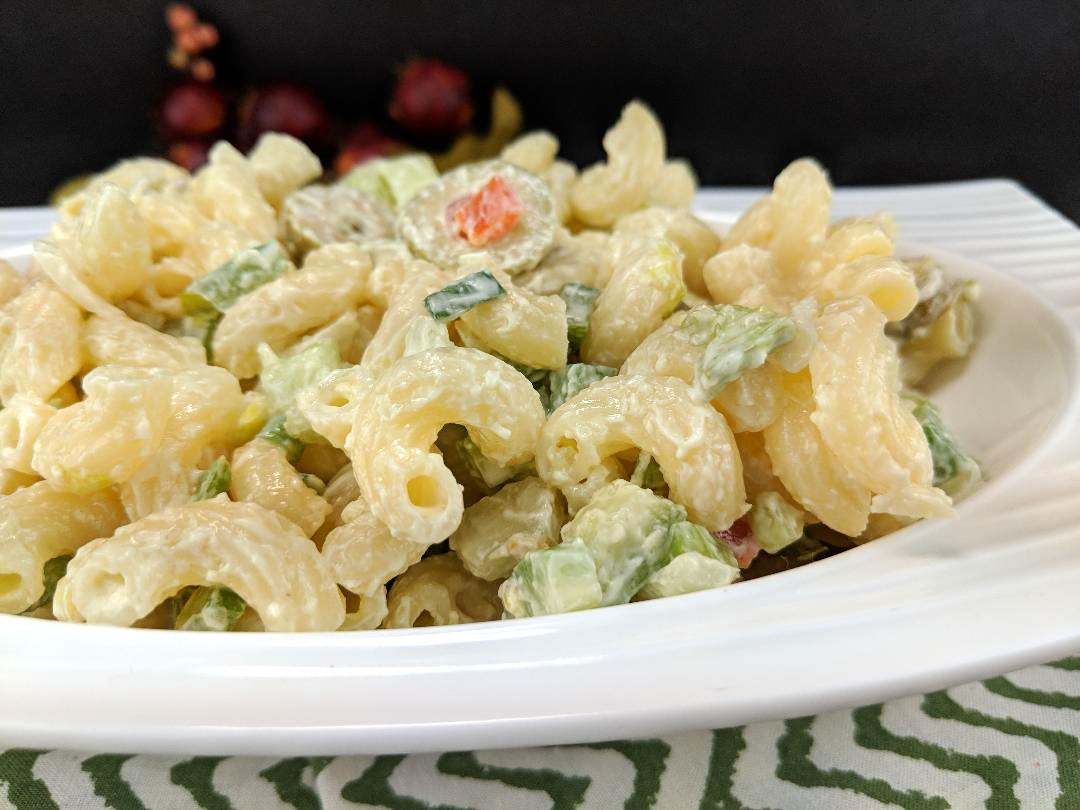 I searched the internet for the recipe but found everything "but" the recipe. All kinds of versions, so I took a leap and tried one.
Luckily, this recipe is on the mark.
I will say I tried the macaroni right after I mixed it together. It tasted way too vinegary and I didn't care for it. So much so, I made a back up salad. The next day I tried it, and it was fantastic. Go figure.
I think this is one of those salads with dressing that tastes overwhelming at first, but once it soaks into the macaroni tastes fine.  This should be made ahead and put in the fridge for later in the day or even the next day.
The taste was perfect. Exactly as I remember!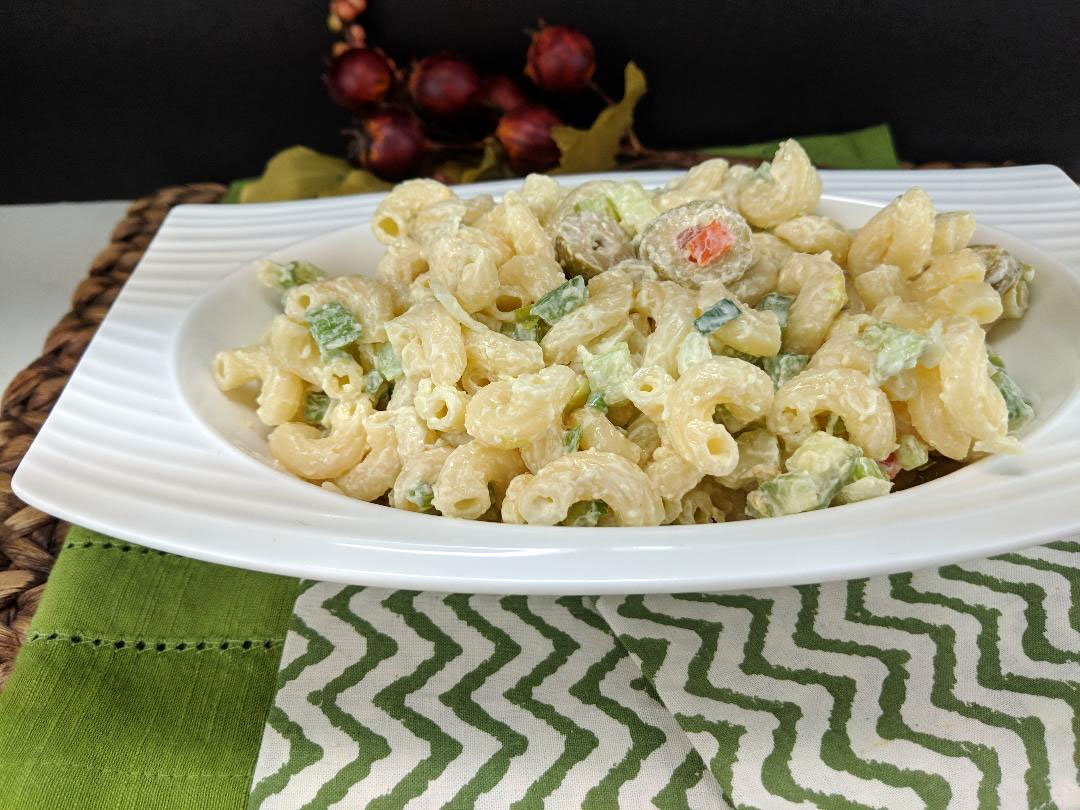 Print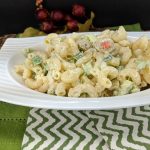 Old Fashioned Elbow Macaroni Salad
---
Description
Delicious old fashioned Macaroni Salad recipe. Perfect for pot lucks, picnics, cookouts!
---
16 ounces elbow macaroni (about 1-3/4 cups)
1–1/2 cup mayonnaise
1 Tbsp. apple cider vinegar
2 Tbsp. yellow mustard
2 tsp. sugar
1 tsp. salt
1/4 tsp. ground black pepper
1/2 cup thinly sliced celery
1/2 cup chopped green or red bell pepper
1/4 cup chopped onion
1/4 cup green pimento stuffed olives, sliced
1 Tbsp Celery Seed
---
Instructions
Boil elbow macaroni according to package directions.
When cooked, drain (do not rinse), and put on a large tray until cooled. This not only helps cool the macaroni faster, it dries it out a little, which helps the dressing stick much better.
Meanwhile, mix the dressing components. Mix mayonnaise, white vinegar, yellow mustard, sugar, salt and ground black pepper.
Cut celery, onions and peppers.  Add macaroni and vegetables.
Mix dressing in.
Refrigerate for at least 6 hours to meld the flavors and completely chill.