OK, I just made up this name. But everything about this pasta dish screams rustic! Hence the name Italian Sausage Rustica. If you love Italian sausage in a tasty creamy sauce with pasta, you're going to love this dish.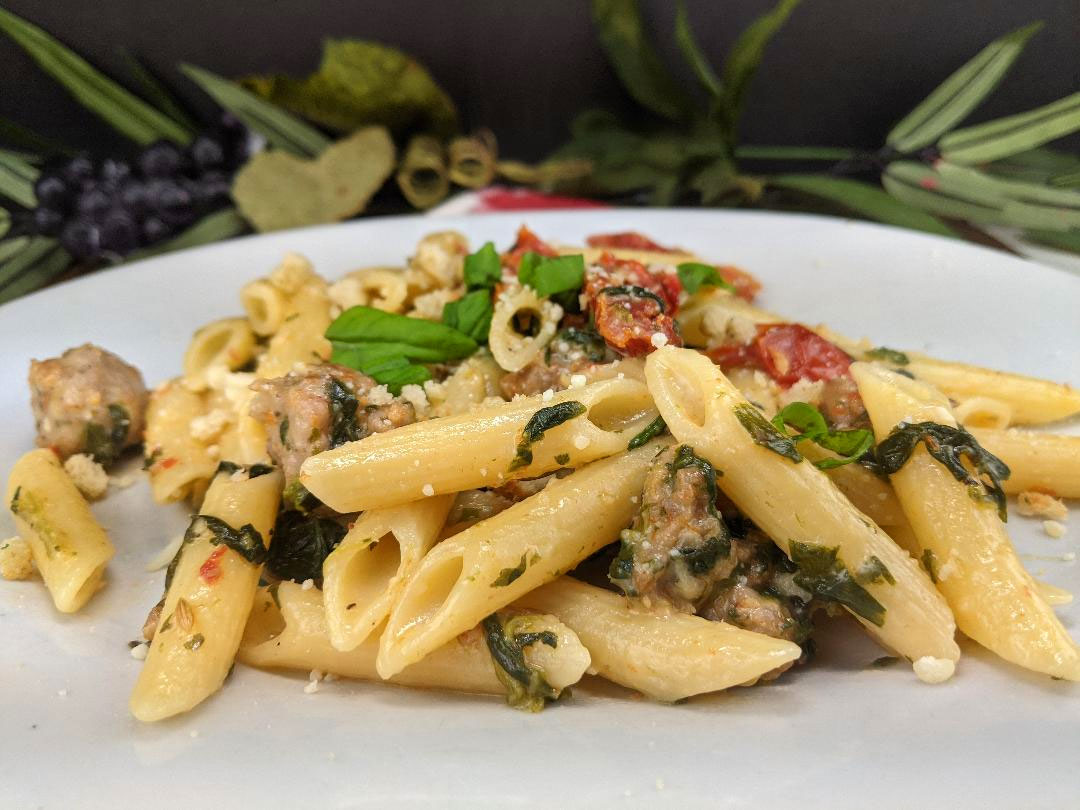 I always, always make a recipe the exact way the recipe calls for. Then, I tweak it if necessary. This recipe was delicious. But, I used frozen spinach because I didn't have fresh as I wasn't planning on making the recipe. The spinach was a little too mushy for my liking. Next time I will use fresh and put it at the last minute.

I do like the taste of the sun dried tomatoes, but the texture is something I'm not crazy for. A little too chewy. I always end up pushing them to the side when eating.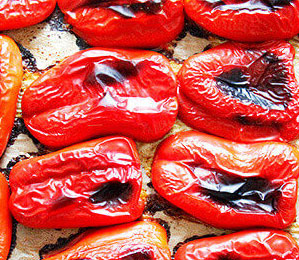 Not crazy about sun dried tomatoes? Try using some freshly roasted red bell peppers instead. I don't mean the jarred type, but some red bell peppers you roast yourself. I roast the on the grill but you can also roast over the gas flame on your stove, slowly turning until the skin gets a slight char. You can also roast by cutting in half, take out the seeds and place cut side down on a baking sheet. Bake in a 450 degree F oven for about 20 minutes. Let cool and take skins off. Some say right after roasting, place in a paper bag to steam the skins off.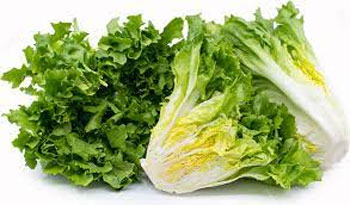 Don't care for the texture of spinach when cooked? Try using escarole, kale, swiss chard or chinese spinach. In my opinion escarole is perfect when used in cooking. It is perfect for soups like Wedding soup, as it does not completely break down and get slimy, has the perfect flavor and looks beautiful in your dishes. I also love escarole with garlic as a side dish.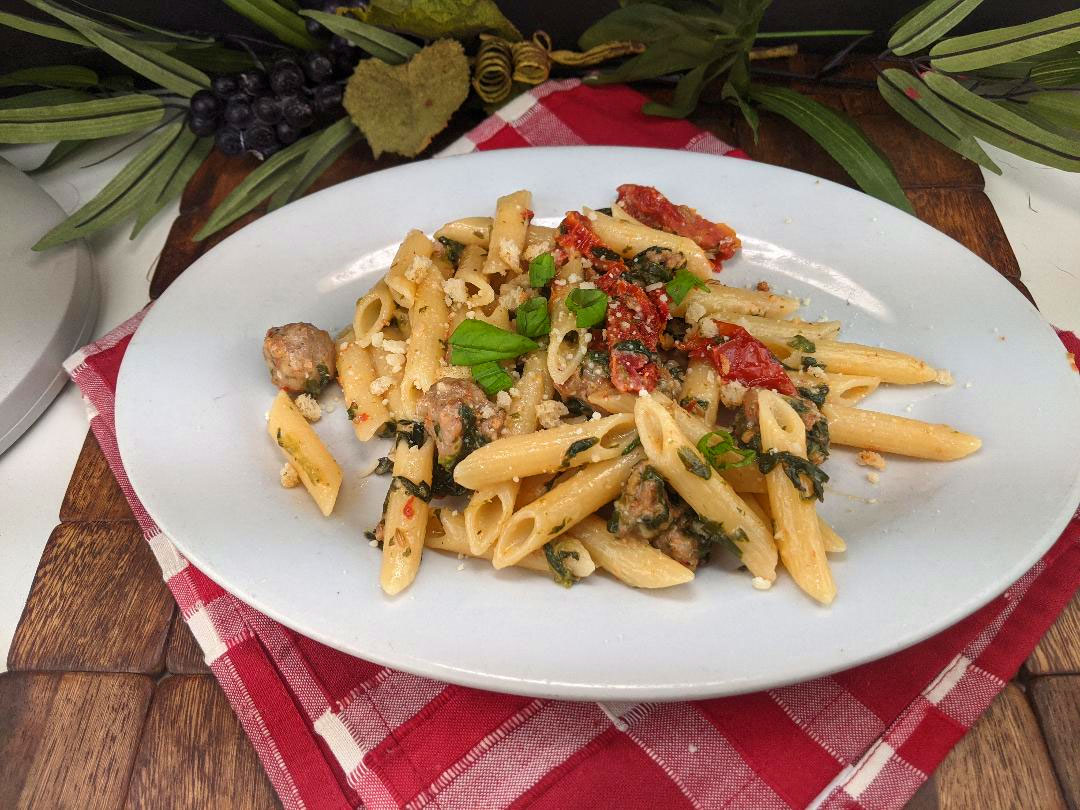 The original recipe used crushed croutons on top. I did not care for the unexpected crunch, I didn't really feel that they belonged in this recipe.

That's what's so good about cooking. You can tweak and tweak a recipe and eat and eat it until you get it right. Italian cooking is exactly that.

This recipe is super easy to make. Anyone can do it. And everyone will think you got take out from your favorite Italian restaurant!


Print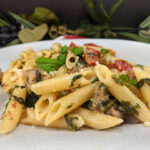 Italian Sausage Rustica
---
Author:

Cook Time:

30 min

Total Time:

30 minutes
Description
Pasta with deliciously creamy tasty sauce, sweet Italian sausage, sun dried tomatoes, and spinach.
---
1 package (16 ounces) uncooked penne pasta
1-1-1/2 pounds bulk Italian sausage (or sausage with casings removed)
2/3 cup julienned soft sun-dried tomatoes (not packed in oil)
3 garlic cloves, minced
1 teaspoon fennel seed
Sprinkle crushed red pepper flakes
2 Tbsp parsley
couple leaves basil, julienned or 1/2 tsp dried
3/4 cup white wine
1/4 cup chicken broth
2/3 cup heavy whipping cream
1 package (9 ounces) fresh spinach
3/4 cup shredded Parmesan cheese, dividing 1/2 cup
---
Instructions
Cook pasta according to package directions for al dente.
Meanwhile, in a Dutch oven, cook sausage over medium-high heat until no longer pink, 5-6 minutes, breaking into crumbles. Stir in tomatoes, garlic, fennel seed, parsley, basil and pepper flakes; cook 1 minute longer.
Add wine and chicken broth. Bring to a boil; cook until liquid is almost evaporated, 1-2 minutes. Stir in cream; cook 1 minute longer. Add spinach; cook and stir just until spinach is slightly wilted.
Drain pasta; add to sausage mixture. Stir in 1/2 cup cheese.
Sprinkle with remaining cheese and some additional fresh basil.
Notes
If using sun dried tomatoes from a package you will need to soak in hot water for about 20 minutes. Always use fresh herbs if you can.