I never thought I was a fan of cooked shrimp. I love Shrimp Cocktail, but never really got into the cooked version. I noticed this great recipe on Cooks illustrated and book marked it quite some time ago. I had some shrimp in the freezer and decided today was the day I was going to make Garlicky Shrimp.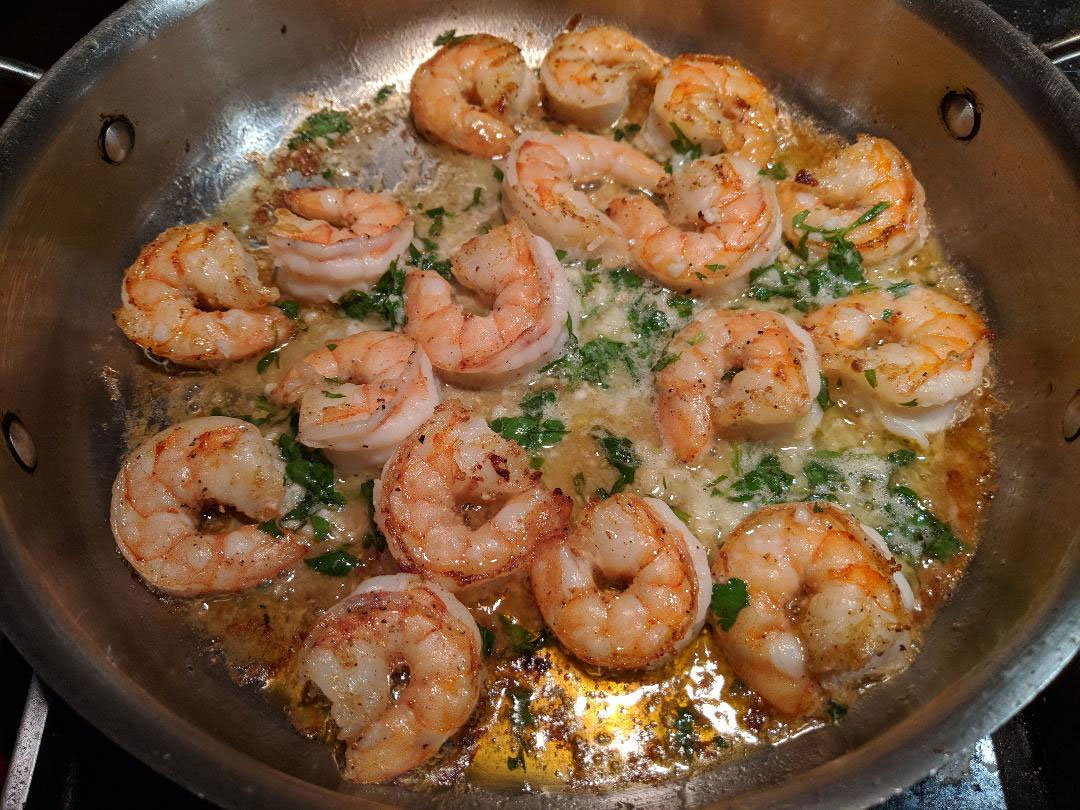 This is the easiest recipe there is! The sauce for the recipe has butter, lemon juice, garlic and fresh parsley. Cook the shrimp, add the sauce ingredients, turn shrimp to coat, and viola!…dinner!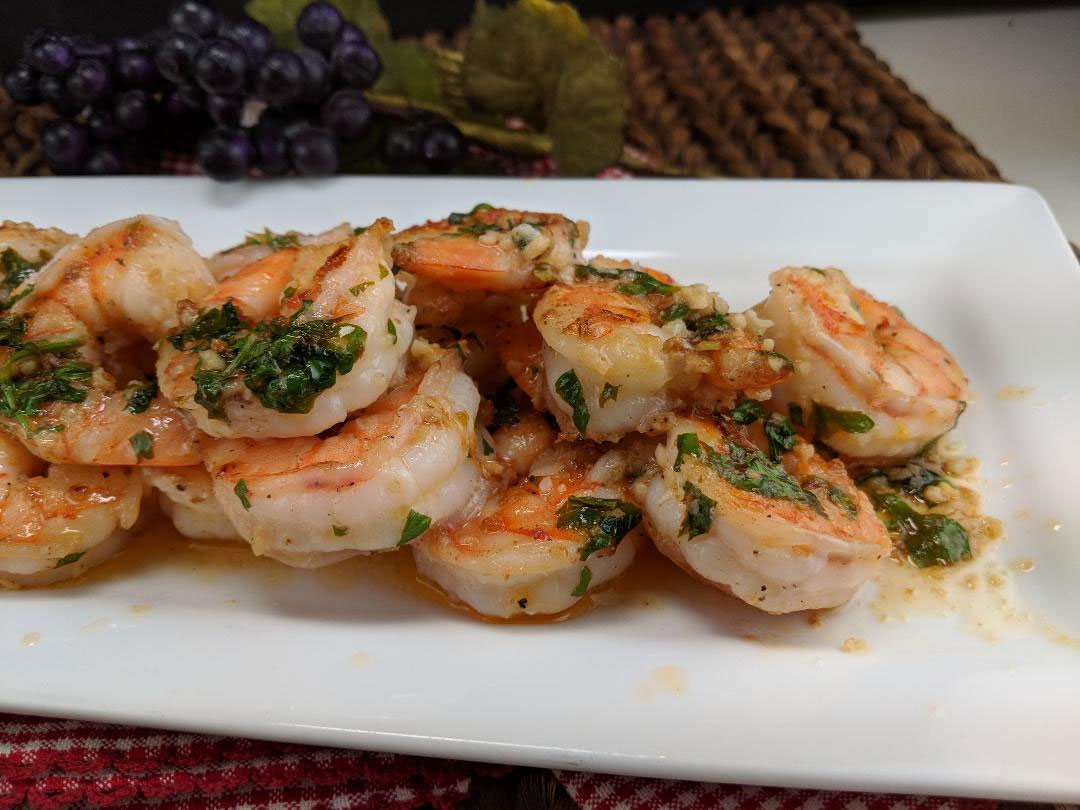 This would also be great for an appetizer. Say for tomorrow's game with the Patriot's and Chargers?
This recipe is delicious for any occasion. If you are dieting, try with olive oil instead of the butter. I haven't tried it, but guarantee it is mouth watering no matter how you prepare it!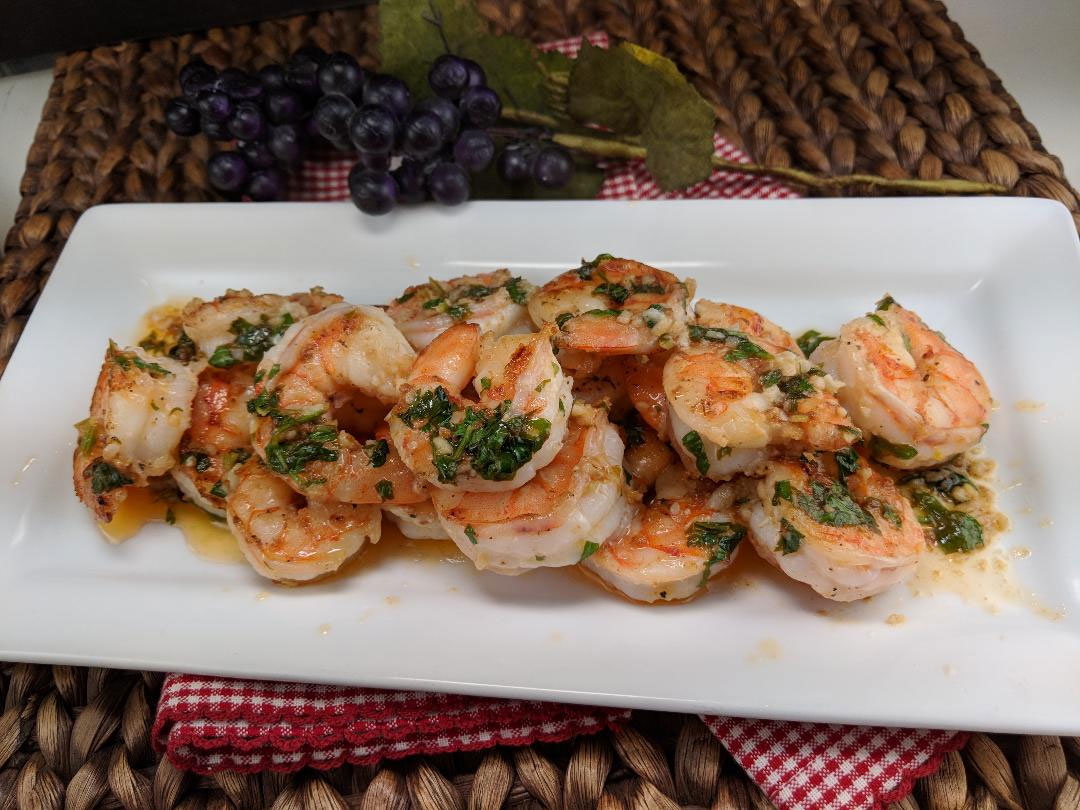 Ingredients
GARLIC LEMON BUTTER
3 tablespoons unsalted butter, softened
1 medium clove garlic, minced
1 tablespoon lemon juice
2 tablespoons chopped fresh parsley leaves
⅛ teaspoon table salt
SHRIMP
2 tablespoons vegetable oil
1 ½ pounds shrimp (21/25 count), peeled and deveined
¼ teaspoon table salt
¼ teaspoon ground black pepper
⅛ teaspoon granulated sugar
lemon wedges, if desired
Instructions
1
Beat butter with fork in small bowl until light and fluffy. Stir in garlic, lemon juice, parsley, and 1/8 teaspoon salt until combined. Set aside.
2
2. Heat 1 tablespoon oil in 12-inch skillet over high heat until smoking. Meanwhile, toss shrimp, salt, pepper, and sugar in medium bowl. Add half of shrimp to pan in single layer and cook until spotty brown and edges turn pink, about 1 minute. Remove pan from heat; using tongs, flip each shrimp and let stand until all but very center is opaque, about 30 seconds. Transfer shrimp to large plate. Repeat with remaining tablespoon oil and shrimp; after second batch has stood off heat, return first batch to skillet along with flavored butter and toss to combine. Cover skillet and let stand until shrimp are cooked through, 1 to 2 minutes. Serve with lemon wedges, if desired.
Notes
The cooking times below are for 21/25 shrimp (that is, the size of the shrimp is such that there are 21 to 25 in 1 pound). If 21/25 shrimp are not available, adjust cooking times slightly. Either a nonstick or traditional skillet will work for this recipe, but a nonstick will simplify cleanup.