I have quite a few Blueberry Muffin recipes on this blog, and have made quite a few versions that were all delicious. Knowing how delicious the treats are at Flour Bakery, I knew I just had to try their Blueberry Muffins.
I have made these muffins twice before posting this. The first time they were super delicious. The second time they ended up super delicious…but not before a little work, or should I say aggravation! I mixed the batter, put it into the muffin cups, put into the oven. When I was cleaning up, I realized I forgot to put the 10 tablespoons of melted butter in the batter! I quickly removed the muffins from the oven as they hadn't started baking yet. Problem is, how I am going to get the batter out of the muffin papers? I tried to tip the pan and help the batter into a bowl, but some of the papers fell in the bowl. So I did my best to get the batter out of the papers, so I can add in the butter and start over with a new pan and papers. Even I tried my best to make sure no papers were in the batter, wouldn't you know someone got a muffin with a paper in it? Thank God it was someone I knew and when I told her the story she found it comical. Moral of the story is, even with this mishap, the muffins still turned out fantastic! It was a morning to remember, but certainly won't stop me from making these delicious muffins in a very short time.
I got this recipe online for Flour Bakery's Blueberry Muffin recipe. I don't yet have any of Joanne Chang's cookbooks, but rest assured, I will will be getting them in short order!
The smell of these muffins cooking is phenomenal! My mouth is watering just smelling them! If you are a lemon lover like I am, you will certainly appreciate the lemon zest in the batter, giving it just the right hint of lemon.
If you like a cakelike muffin, you will LOVE these muffins. The combination of the lemon zest and blueberries bursting in your mouth is unreal!
This recipe is easy to make. Just making sure you melt the butter ahead of time so it cools, and getting the eggs, milk and sour cream at room temperature is key. Once you have made the recipe once, you will know for the next time.
This recipe is a true keeper and will be your "go to" recipe for years to come!
I haven't tried the Banana Muffin version yet, but are dying to try it!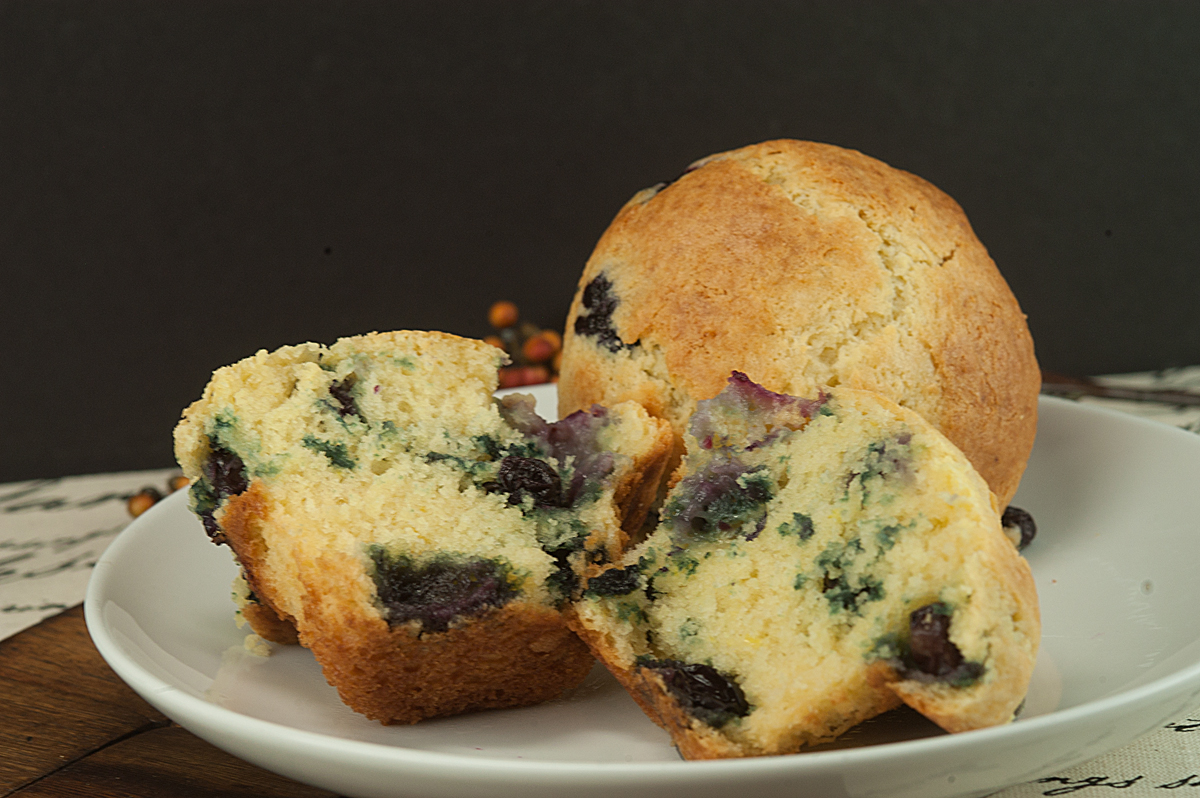 Print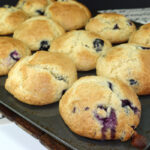 Flour Bakery Blueberry Muffins
---
Description
Deliciously sweet with tart blueberries and a hint of lemon. Perfect any time of day.
---
3– 1/2 cups unbleached all-purpose flour
4 tsp baking powder
1/2 tsp baking soda
1/2 tsp salt
2 eggs
1 egg yolk
1– 1/3 cup sugar
10 tbsp unsalted butter, melted and cooled
1 cup whole milk
zest of one lemon
1 cup sour cream or creme fraiche
2 tsp vanilla
2 cups blueberries or any other berries
---
Instructions
Preheat oven to 350 degrees F. Prepare your muffin pan by buttering, spray with nonstick cooking spray or paper liners.
Sift the flour, baking powder, baking soda and salt into a large bowl.
In another bowl, whisk together the eggs and egg yolk until thoroughly mixed. Slowly whisk in the sugar, melted butter, milk and sour cream, vanilla and zest.
Add the wet mixture to the dry and using a rubber spatula, gently fold in the ingredients just until combined. Gently fold in the blueberries. Batter should be lumpy.
Divide the batter among the 12 muffin cups, filling them all the way to the brim. Bake in the center of the oven for 30 to 40 minutes or until the tops are golden brown and centers set. Use your finger to press the center. They are done when it springs back.