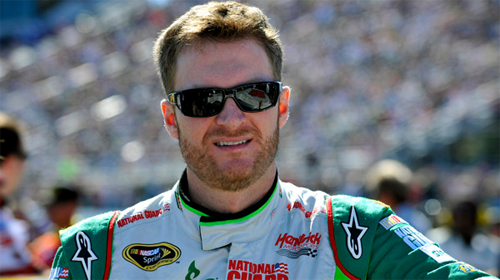 Dale Jr. Out for Two Races in the Chase…
Upset to hear, but relieved he listened to Kelly and went to the doctor. I know how hard it must have been, because deep down he knew something wasn't right. And knew what the cost would be on hearing what he heard from the doctor, That he was out for two races. I'm sure any diver in his place would feel the same disappointment. But what's really important here, is his health. I think he's doing the right thing by following doctors orders, and taking a breather while he recuperates. Everyone's concussions are different. People recover differently from other people. The good news is that there was no damage on the scans. The best thing for recovery is time. Some take a shorter period, some longer. I'm sure his friends, fans, family, oh and pets will all rally around him, and that will help sometimes more than medicine.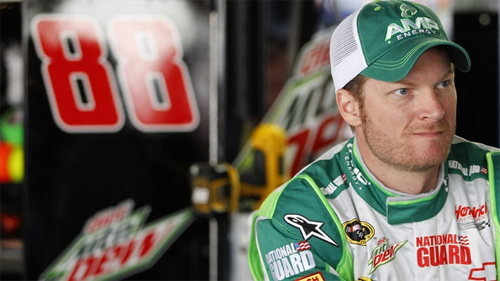 Dale Jr is, and will always be the "Most Popular Driver". Period. No matter what he does. That's a given. This is evident in an article I read that said that "Talladega attendance was at an all time low".  Some were worried about the attendance at Charlotte after Junior announced that he was out for two races. That's pretty huge. Life sometimes gives us curve balls. It's what we do with them that matters.
Get well Junior, we'll see you back on the track real soon! You'll always be my No. 1 driver!