I posted this recipe years ago, and have made it several times since. I had always shied away from trying to make Carbonara. It always looked so hard to make. Using egg yolks in a hot mixture always looked like disaster. Then I saw a "Jamie At Home" TV show, and he made it look so easy, so I decided to try it.
Jamie has such a way of teaching that anything he makes, you can too! I've made pizza dough that is so easy and delicious, you'll never but that store bought elastic stuff again.
Now he has a Food Tube channel, and you can get updates with some great recipes! I just saw the latest one that was for Classic Carbonara. I never knew it was the pasta liquid and the grease that makes the sauce in Carbonara!
Check out Jamie's Food Tube, and try this great Classic Carbonara recipe. You won't believe you made this restaurant quality dish!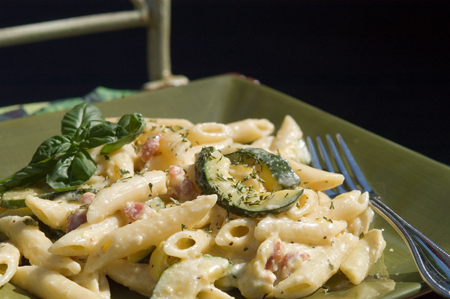 Print