A while back we went to the Mooring restaurant in Newport Rhode Island.
We started with The Mooring Clam Chowder. How delicious that was. While we were shopping, in the town shops we came across a cookbook for the area Newport restaurants including the Mooring Restaurant. It's called "Behind Newport Doors Too" by Muriel Barclay De Tolly. The Mooring's Clam Chowder was one of the recipes.

I haven't had a chance to make it until now. This recipe uses quite a bit of pans. Hello dish washing…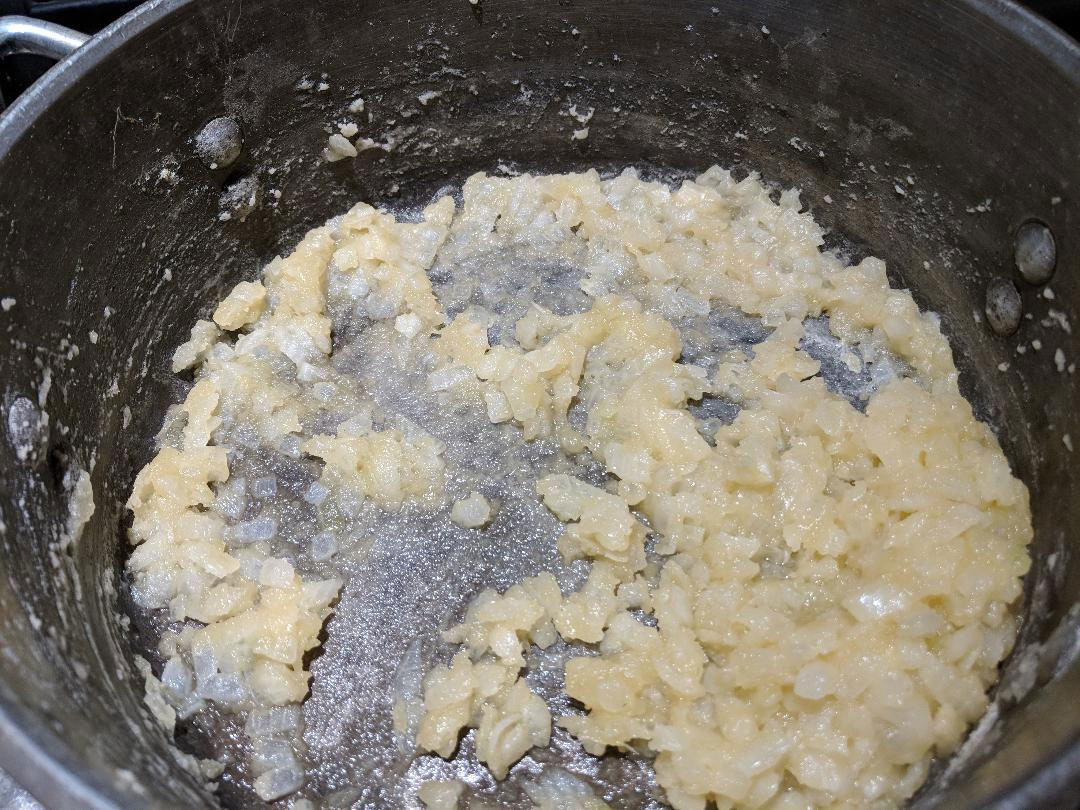 You just saute onions and make a roux. In another pan add clam juice (I made fresh from clams, but you can use a good quality prepared one), and chopped clams. Bring to a simmer and keep hot. In another pan, cook diced potatoes in boiling water and drain. Then you add the hot clams and stock to the roux and blend with a whisk until thickened. Add potatoes and cream.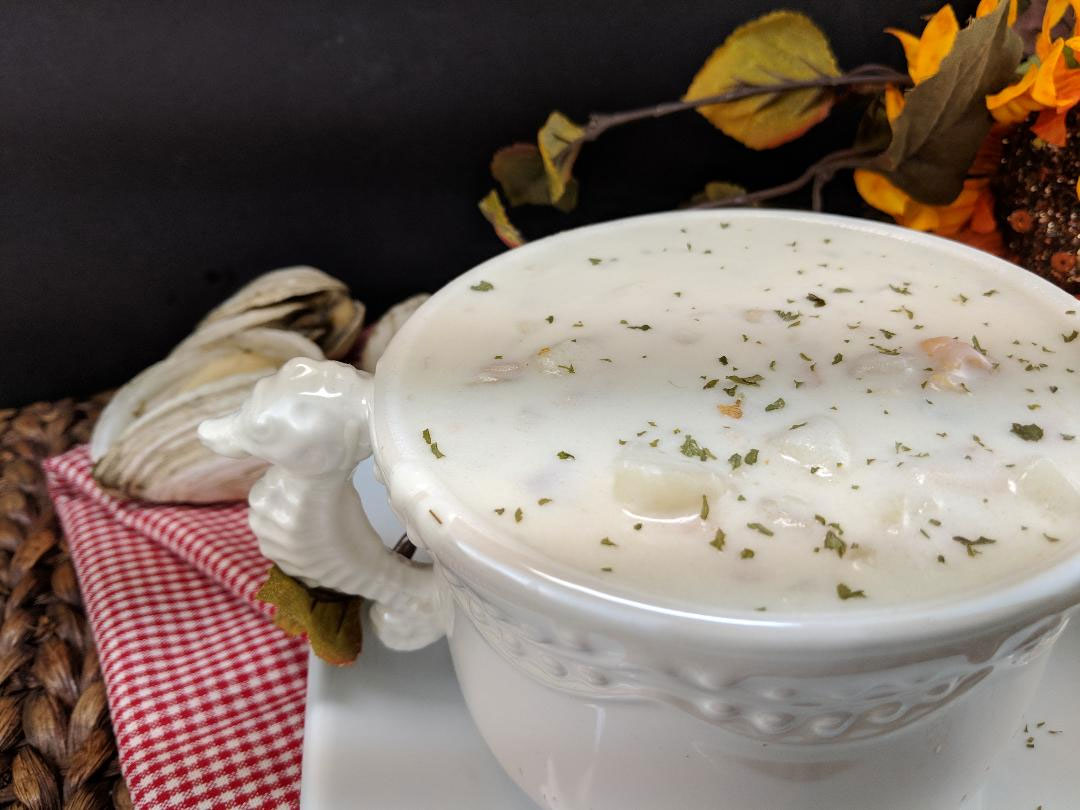 If the chowder is too thick for your liking, you can thin with more half and half or bottled clam juice.
I thought this recipe was good BUT…The clams I used were from the supermarket in the frozen section. They seemed really tough. Although I cooked some fresh clams because I wanted the fresh clam flavor, I didn't cook anywhere near enough, and only used steamers, which were way to small for shucking and getting the meat. I think I prefer a recipe that adds a little bacon to the recipe, and would definitely like more clams to the ratio of liquid. I put a 16 oz. container to 3 cups of half and half and 3 cups clam broth. The clams seemed lost.
That's what's so great about cooking. You are like a science student. If something doesn't come out as you like, you can always add or eliminate ingredients to make the recipe your own. In this case it wasn't the recipe, it was the clams I used, and perfecting the broth.
I'll keep at it.
Ingredients
Roux:
1/2 cup salted butter
3 cups diced onions
1 cup all-purpose flour
Stock:
1 quart minced sea clams (make sure to get from your seafood market if possible; frozen ones from the market tend to be tough)
3 quarts natural clam juice
1 1/2 quarts half-and-half, or more or less depending on desired taste
1 pound diced, peeled potatoes
Dash Spanish paprika
Instructions
1
Make roux by melting butter over medium-low heat in a 1 1/2 gallon heavy stockpot. Add onions and saute until translucent. Reduce heat to low, add flour, and stir to blend. Cook for 2 to 4 minutes over low heat, stirring frequently. Set aside to cool.
2
Make stock. In a separate pot, bring to a boil the clams and natural clam juice. Reduce the heat and let simmer for 15 to 20 minutes. In another large pot, cover potatoes with cold water. Bring to a boil and cook until soft. Drain and set aside.
3
Add the hot stock to the cooled roux and whisk thoroughly until smooth. Slowly bring to a boil. Reduce heat and add cooked potatoes. Whisk in half-and-half, being careful not to smash potatoes. Simmer for 5 to 10 minutes.
4
Serve in warm soup bowls and sprinkle with a dash of paprika.
Notes
I have amended this recipe to add more clam juice. I like it to have a huge clam flavor.