I saw this recipe from Rachel Ray and knew it was on my short list to make. She made a comment about how Broccoli Rabe has to be blanched but Broccolini and Broccoli does not. That got me thinking. I always thought that Broccolini and Broccoli Rabe was the same. So I looked it up. It is not….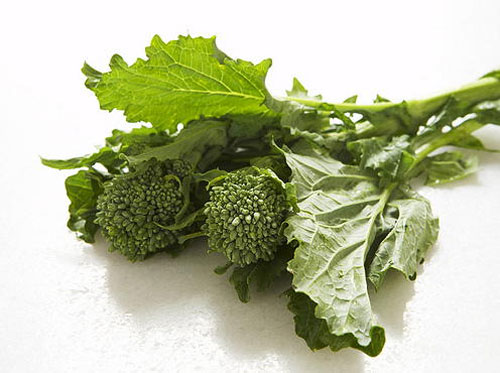 Broccoli Rabe or Rapini is from the turnip family. It's a bitter green, similar to a mustard green, with thin stalks, little buds, and lots and lots of leaves. It's particularly popular in Italian cooking, where it's often sautéed in garlic and/or used in pasta dishes. Often has to to be blanched to use in recipes.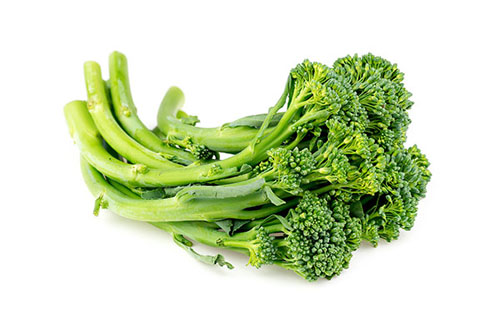 Broccolini is a hybrid vegetable, a cross between broccoli and Chinese broccoli. It has a long, leggy stem, small florets, and small, if any, leaves, and is more tender and sweeter than either of its parents.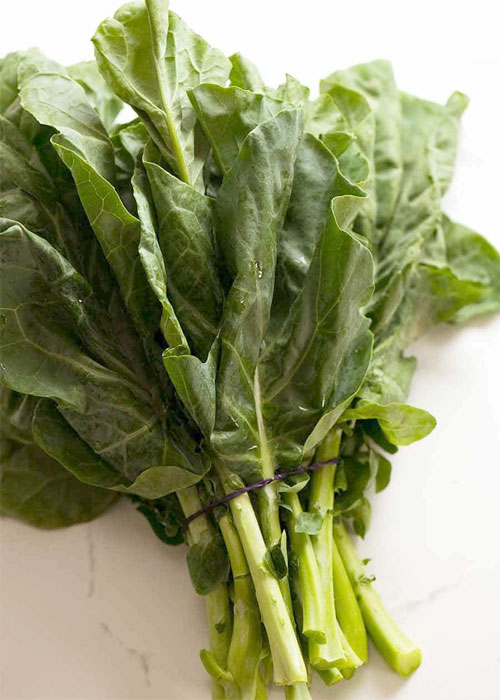 Chinese Broccoli, also known as gai-lan, kai-lan, or Chinese kale. Chinese broccoli is a member of the species Brassica oleracea, the same species as regular broccoli, cabbage, and cauliflower; however, its "cultivar group" is called alboglabra, which sounds completely made up and/or like something out of Harry Potter. It has thick stems, tiny florets, and large, flat leaves, and its flavor is somehow stronger and more broccoli-like than regular broccoli.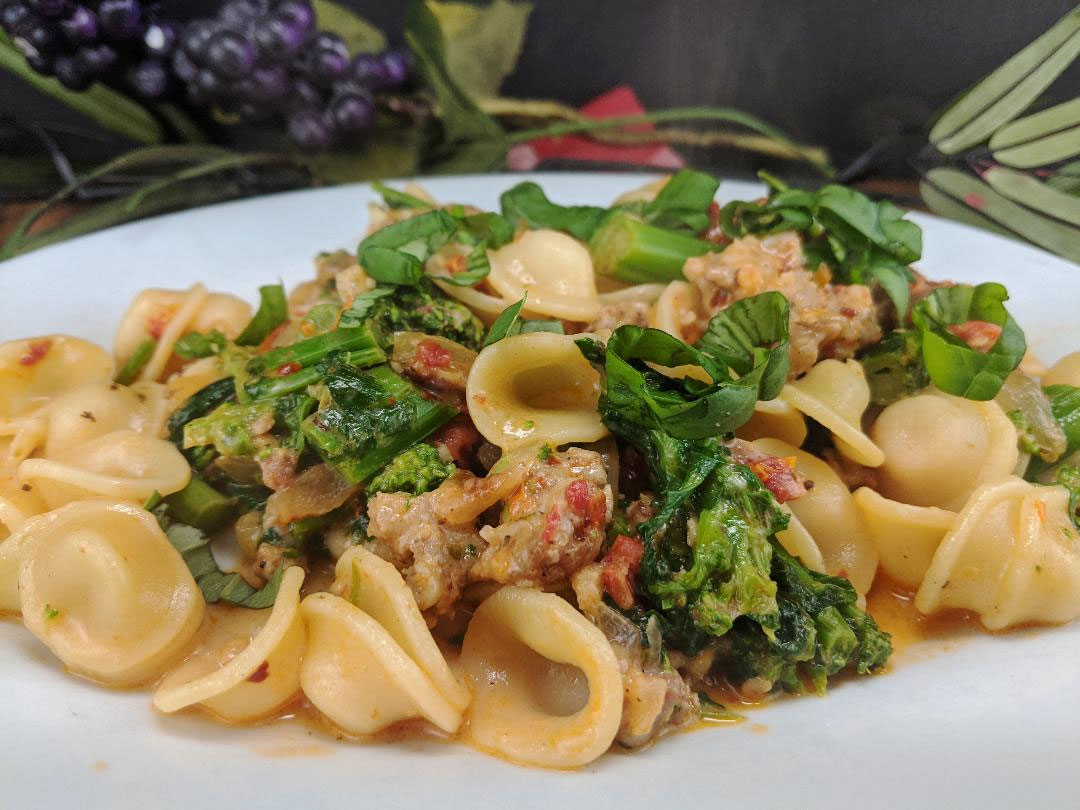 I made this recipe exactly they way it is printed. I always do that and then tweak it if need be. Not that Rachel's recipe needs to be tweaked, but everyone's taste differs. She used broccoli and so did I. I found that by the time the sauce was finished the Broccoli was a bit mushy for my liking. So I will try the Broccoli Rabe next time. This recipe was so delicious I can't wait to make it again! 

I tried this recipe a second time. I used Orecchiette as the recipe suggests. I used a 1 pound bulk package of sweet sausage instead of links and taking the casings off. I used Broccoli Rabe and blanched for about 2 minutes. I used the sun dried tomatoes from the package and soaked in hot water prior to adding to the recipe. Last time I used sun dried tomatoes from my local market that I believe they dehydrate themselves. I didn't like them in the recipe because they were extremely tough and not flavorful. I did not add the broccoli rabe when the recipe suggests because it looked really well on its way to cooking after being blanched. I added it more towards the end. I added a sprinkle of hot pepper flakes

The results were phenomenal! The bitterness of the rabe, the tartness of the sun dried tomatoes and the slight heat of the crushed red pepper flakes….indescribable…  I keep going for more!

My wonderful son bought me an Aero Garden for Christmas. I decided to plant all Basil. This garden is fantastic. I have NEVER seen such huge and healthy Basil! You can grow on your countertop and pick what you need right off the vine! I loved so much I bought another one and are now growing cherry tomatoes! I have grown dill which is better than any dill I have grown even in the garden! I you love fresh herbs get one of these gardens! You won't believe it!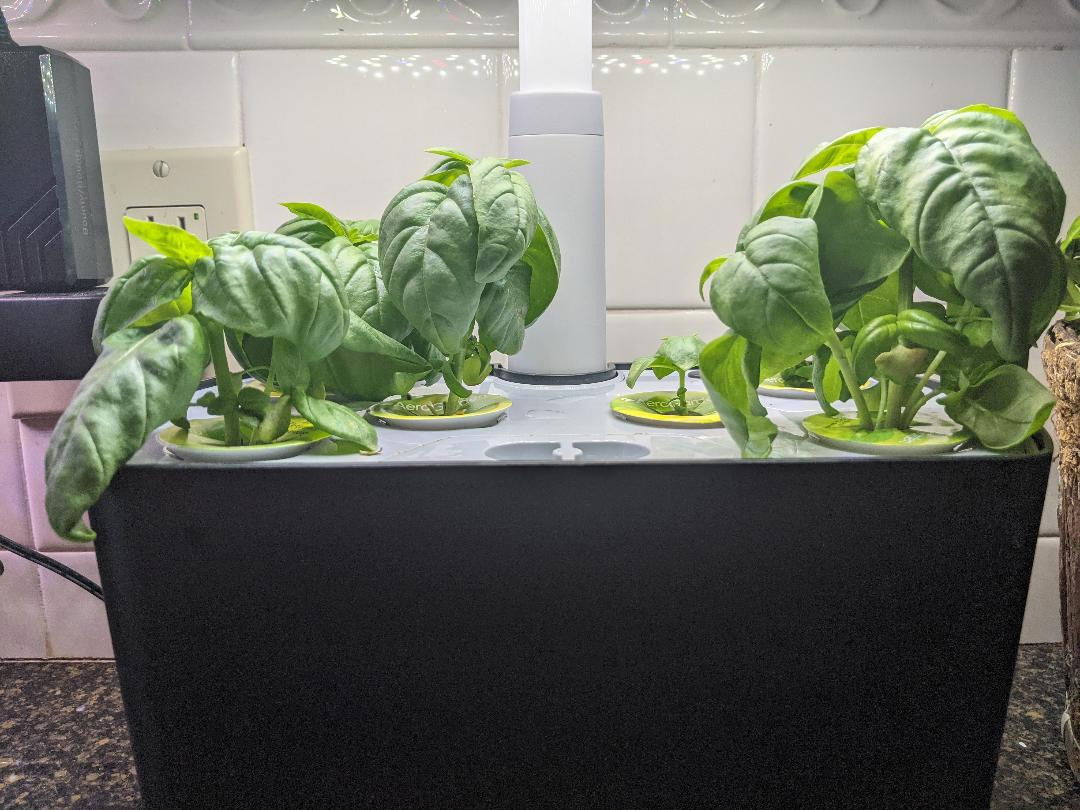 Basil…and this was qute a while ago. It got so big I repotted into a pot with soil which was very successful.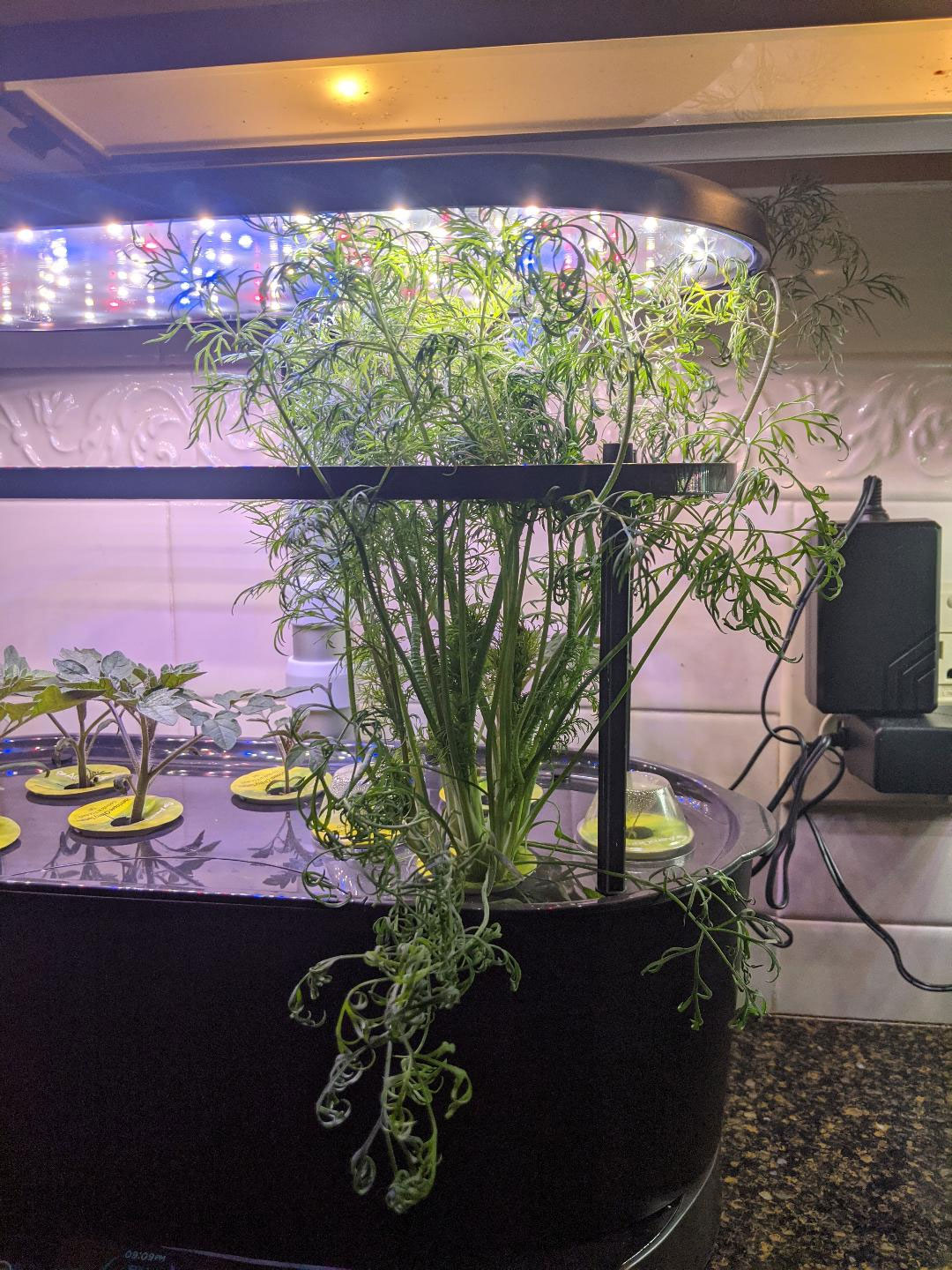 Dill….which I also repotted, and is still doing fine.


My tomato plants…so far….


Creamy Pasta with Sausage, Broccoli Rabe and Sun Dried Tomatoes
Print Recipe
Ingredients
About 1 cup sun-dried tomatoes (not packed in oil)
2 tablespoons olive oil
1 pound hot or sweet Italian sausages, casings removed
About 2 cups chopped broccoli rabe (1 head)
1 small red or white onion, finely chopped
4 cloves garlic, thinly sliced or chopped
3 tablespoons sun-dried tomato paste
½ cup white wine or red wine
1 teaspoon dried oregano
1 cup chicken stock
½ cup heavy cream
Salt
1 pound orecchiette or other short-cut pasta
About 1 cup fresh grated Parmigiano-Reggiano
Crushed red pepper or black pepper, to taste
½ cup fresh basil leaves, torn or cut into thin ribbons
Instructions
1
Bring a large pot of water to a boil for the pasta.
2
In a small bowl, cover the sun-dried tomatoes with very hot water. Let stand until softened, about 10 minutes. Drain and rinse, then chop or thinly slice.
3
In a large skillet, heat the oil, two turns of the pan, over medium-high. Add the sausages; cook, stirring often and breaking up the meat with a spoon, until browned, about 5 minutes. Add the broccoli and onion. Cook, stirring often, until the broccoli is crisp-tender, 3 to 4 minutes. Stir in the sun-dried tomatoes, garlic, and tomato paste. Cook until the tomato paste turns a shade darker, about 1 minute. Stir in the wine and oregano. Cook, stirring often, until the liquid is absorbed, 2 to 3 minutes. Add the stock. Reduce heat to medium-low. Simmer the sauce until slightly reduced, about 5 minutes. Add the cream. Reduce heat to low. Season the sauce with salt and let simmer while you cook the pasta.
4
Salt the boiling water and add the pasta. Cook until 1 minute shy of the package directions. Reserve 1 cup of the cooking water. Drain the pasta. Add the pasta and Parm to the sauce. Add the cooking water if the pasta is dry. Season with salt and crushed red pepper.
5
Divide among bowls or serve in a large bowl. Top with the basil.
Notes
I used fresh Parmigiano-Reggiano and grated myself. More work but far better than the jarred stuff. I used broccoli but found that once the recipe was done it was way too mushy for my liking. Next time I will try the broccoli rabe. You will have to blanch the broccoli rabe prior to adding to the recipe if using but I think it will hold up better in the recipe. The sun dried tomatoes I used were from my local market and they dehydrate them in house. They looked pretty moist so I didn't soak them. They came out very tough in this recipe. Next time I would use the dry packaged ones (I think they are Pastene brand) and soak as the recipe instructs.