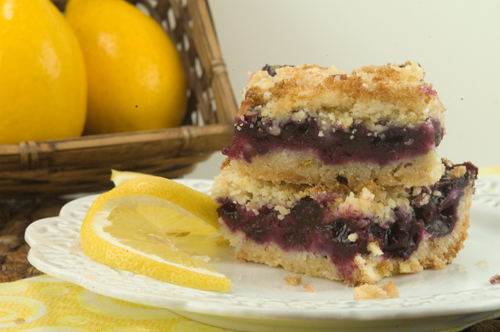 I was on Pinterest recently, and pinned a great recipe from Damndelicious for these Blueberry Crumb Bars. Now I have made all kinds of crumb bars, but there's nothing like crumb bars made from native blueberries.
I was at my favorite farm stand, Wilson's in Lexington, MA, and found these great native blueberries, fresh from their garden. These things are HUGE! I knew right away, I was making those great Blueberry Crumb Bars as soon as I got home. OK, maybe it is 9:30 at night, but what's the difference? I seem to run out of time lately and have to fit everything in. Did I mention I haven't eaten dinner yet? I told you I run out of time!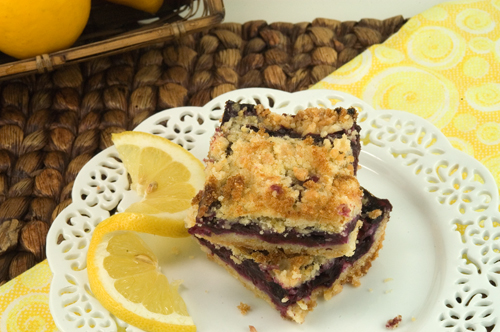 Anyway, back to those great Blueberry Crumb Bars. These bars are super easy to make. Anyone can make them. And they're even better when blueberries are in season. Speaking of which, I have to put on my list to go back and buy some of those great blueberries to freeze.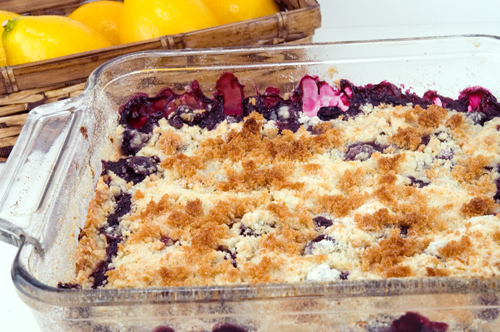 These bars came out unbelievable. The lemon in them is subtle enough, but yet let's you know it in there. And what goes better together than blueberries and lemon?

These bars capture the essence of summer…blueberries!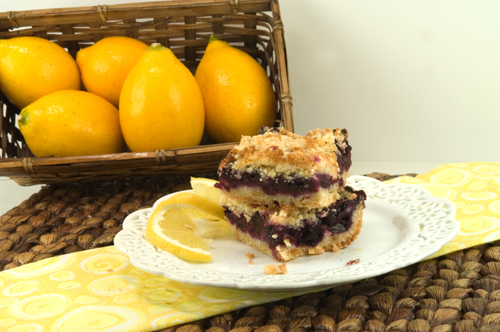 Blueberry Crumb Bars
Deliciously buttery and crunchy, with delicious seasonal blueberries.
Ingredients
¾ c. sugar; divided in to ¼ c. and ½ c. each
2 tsp. cornstarch
1 Tbsp freshly squeezed lemon juice
2 c. blueberries
1-1/2 c. all-purpose flour
½ tsp. baking powder
¼ tsp. salt
1 large egg yolk
1 tsp. vanilla extract
Zest of 1 lemon
½ c. (1 stick) unsalted butter, cut into cubes
1-1/2 Tbsp turbinado sugar (brown sugar can be substituted)
Instructions
Preheat oven to 375 degrees F. Lightly coat an 8x8 baking dish with nonstick spray.
In a small bowl, combine ¼ cup sugar and cornstarch. Stir in lemon juice. Add blueberries and gently toss to combine; set aside.
In a large bowl, combine flour, remaining ½ cup sugar, baking powder and salt. Add egg yolk, vanilla, lemon zest and cold butter (I grate cold butter on a grater), using your fingers to work the butter into the dry ingredients until it resembles coarse crumbs.
Spread ⅔ of the batter into the prepared baking dish. Spread blueberry mixture evenly over the bottom layer. Sprinkle with remaining ⅓ of the batter and turbinado sugar.
Place into oven and bake until lightly browned, about 35-40 minutes. Make sure to completely cool before cutting into bars.
Makes 9 bars.