Finnnnaly! It's Summer! I haven't had a change to get out in the yard so far this year because life got in the way…But it's now or never!
Last year, I started the "pool garden" that sits on top of my rock wall. The idea is to look out of my above ground pool and see this beautiful tropical garden. Well, since I live in the Northeast, I'm going to have to get creative.
I started by satisfying my husband's thing for grasses. We planted a row of tall, swaying grass along the back border.
I knew I had to have perennial Hibiscus, which would give that tropical look, and come back year after year. I could only find pink, red and pink/white varieties.
Then I planted Tritoma (Red Hot Poker). I added some Orange Pekoe Crocosmia. Both are an orange/yellow color. Very tropical.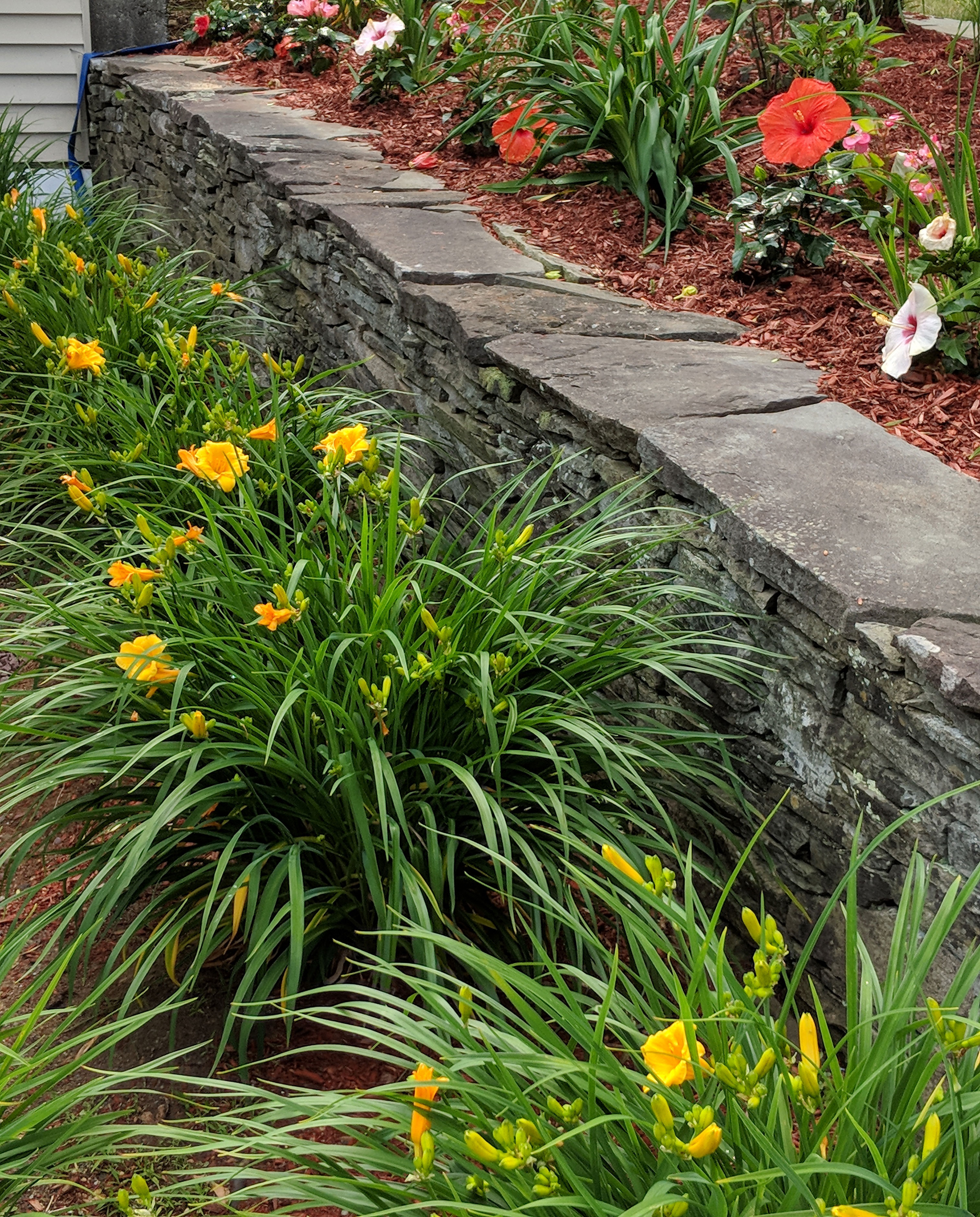 I had to have beautiful lilies in all different tropical colors.
I also planted my favorite Coneflower's which also come in loads of tropical colors. They will get bigger over the years, and are beautiful for cut flowers.
For annuals and added color, this year I got some great Hibiscus in tropical colors in 4″ pots which were very reasonable, so I planted all along the front edge of garden.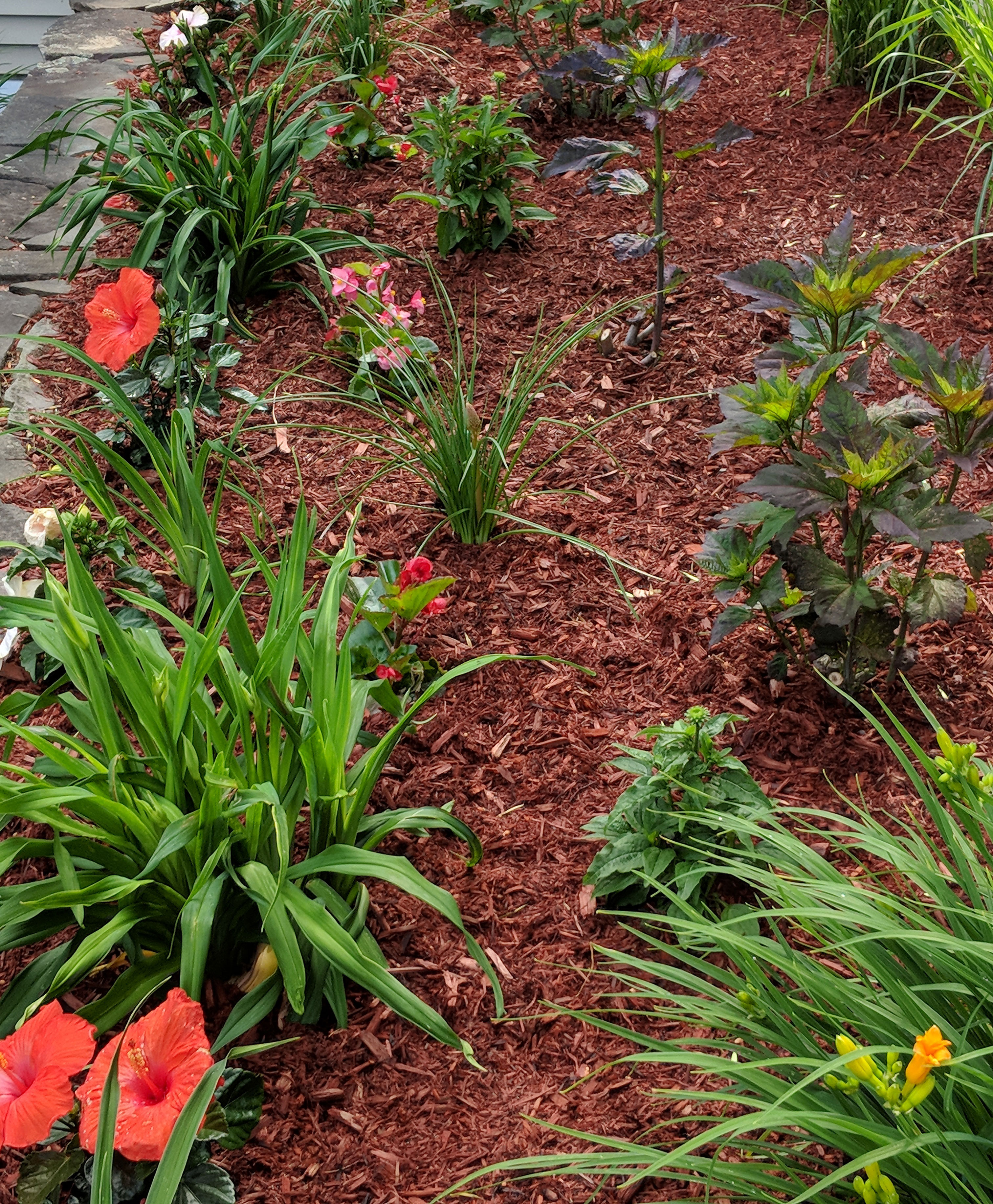 As every year, I put my favorite "Angel Wing" Begonias in my pedestal planters all over the yard.
I'm pretty happy the way it turned out, and are sure we will enjoy for years to come.