What an amazing idea! I wish i thought of it! Yes, the presentation on Shark Tank was tear jerking. The children of a NYC firefighter that passed away in 2018 at age 53, due to complications from 911, and their Mom who passed away from  cancer in 2012 at age 47.
Their father had a dream of presenting his  invention on Shark Tank, but was never able to make it. His three children made sure his dream became reality. On the show ALL of the sharks pledged to invest and help them make his dream a reality.
Fact is, his invention is a great idea. As a cook, I designed my own kitchen who designed her kitchen around my way of cooking. I have two trash cans, one is right under the area under my cutting board. I simply sweep the scraps from the cutting board into my trash.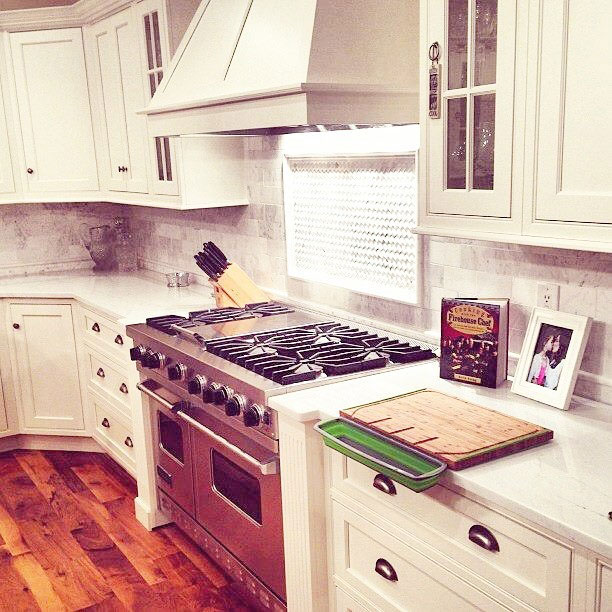 As you can see from the photo above, not everyone has the insight when designing their kitchen,or opportunity to have a trash can under their cutting board. Sometimes a kitchen is already installed. That is where the Cup Board Pro comes in. The concept is to cut on your board, and your scraps are discarded easily without going all over the floor.
The Cup Board Pro is a great product because it uses common sense for a cook. I guess you have to be a cook as Kevin Young was to appreciate it's concept. Short of doing a kitchen remodel, this product just makes sense!
Buy this product! Not because it was invented from one of our brave firefighters from 911, but because it is a great product and will make your prep in the kitchen easier!