I've been dying to try this recipe for Watermelon Lime Agua Fresca for quite some time.
I bought some watermelon at the market, so today is the day. Its a warm Summers day so the perfect time to enjoy it.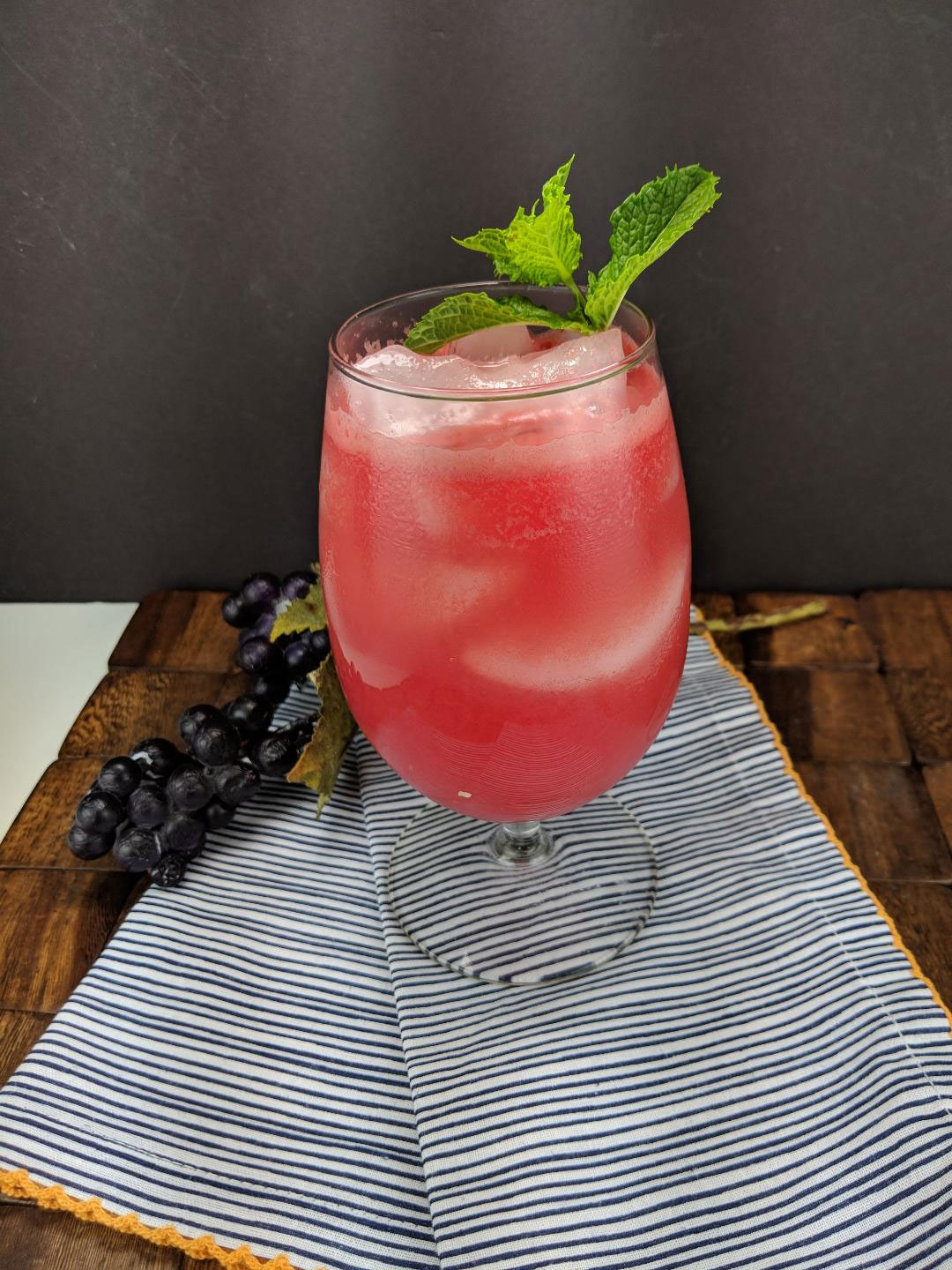 The original recipe did not call for alcohol, butt I added my favorite Citrus Rum anyway. How bad could it be???
It was actually very refreshing a screamed "Summer". You could even add a little Club Soda to give it a little fizz. I added a little more than the recipe called for, but other than that it's a perfect Summer cocktail or non-alcoholic drink for Summer.
I'm posting the recipe from Cooks Illustrated as they did. I divided it by 4 because it serves 8 to 10.
Ingredients
8 cups seedless watermelon, cut into 1-inch pieces
2 cups water
¼ cup lime juice (2 limes), plus extra for seasoning
2 tablespoons agave nectar or honey, plus extra for seasoning
⅛ teaspoon salt
White or Citrus Rum or Vodka
Fresh mint leaves (optional)
Instructions
1
Working in 2 batches, process watermelon and water in blender until smooth, about 30 seconds. Strain mixture through fine-mesh strainer into 2-quart pitcher; discard solids. Stir in lime juice, agave, and salt. Season with extra lime juice and extra agave to taste. Serve over ice, garnished with mint, if using. (Agua fresca can be refrigerated for up to 5 days; stir to recombine before serving.)
Notes
Watermelons vary in sweetness. Adjust the amounts of lime juice and sweetener to your taste.