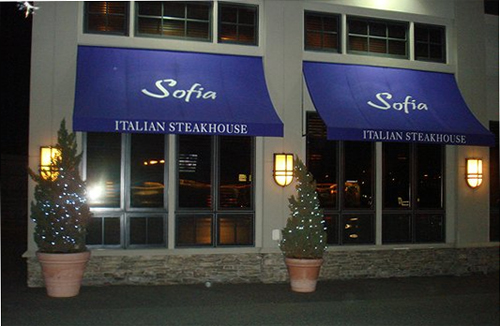 As we start off 2013, I have made a pledge to myself to do more reviews on the many restaurants we visit to give my blog entries more diversity.
We recently found a new restaurant, Sofia's in West Roxbury, MA. I checked out the reviews on this place, and decided to try it out. It is on the same road as Joe & Maria's in Norwood that we loved, and had recently closed.
Walking in the door, the hostess greeted us with a cheery greeting. The interior in this place is beautiful! Dark wood, black leather seating throughout, loads of booths and fireplaces, along with another separate smaller room with a fireplace. There was another area I didn't see until leaving. The bar area is very nice with comfortable leather stools and an area with high chairs and tables to eat at in the bar area.
Our waitress greeted us and took our drink order. She brought over some Focaccia bread and a small plate with some olives, olive oil and Hummus on it.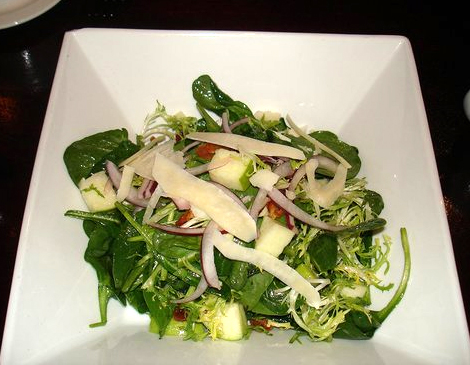 I ordered the Spinach Salad which was delicious. It had baby spinach, frisee, Granny Smith apple, bacon, thinly sliced red onion, shaved Parmesan cheese and white balsamic dressing. Delicious. The blending of the different flavors made my taste buds dance.
I chose the 14 oz. dry aged Strip steak, which came with hand cut french fries. The steak was cooked perfectly and was "very" tender. That is rarity these days. The prices usually do not reflect the quality of steak you get. In this case, it did. Very tasty, very tender, very good.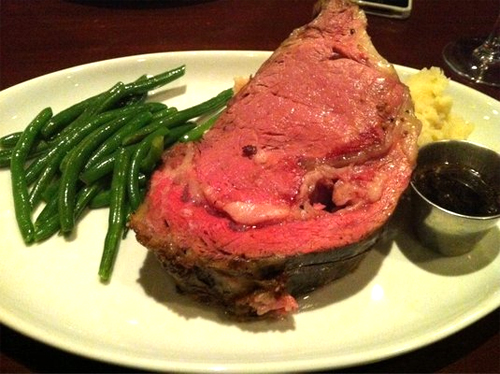 The hubby had the 20 oz. Prime Rib, which was cooked exactly to his liking, and super tender and flavorful. His came with silky Parmesan mashed potatoes, and Haricot Verts (French green beans).
The lighting is perfect in this restaurant, the music relaxing. The food is phenomenal, the service impeccable. Thoroughly a very enjoying experience, at a very reasonable price for the quality you receive. Really a refreshing surprise from the hoards of restaurants with high price tags and crappy quality meats.
Sophia's is definitely a class act, and we'll certainly be back for more!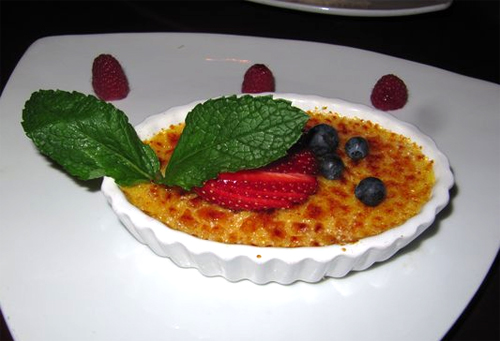 Sofia Italian Steakhouse
1430 VFW Parkway
West Roxbury, MA 02132
Phone: (617) 469-2600