I've been going to Francesco's Ristorante occasionally now for quite a few years. The creature of habit that I am, they even know what I like to drink, and where I want to sit.

Francesco's is quaint, family run business, where quality is obviously the most important factor. And that's not just words on a paper, it is words they live by. And the food reflects it.
From the start, you get a warm welcome, mostly from owner Ari, who  makes you feel welcome and at home.
After you're seated, your welcomed again by a waiter that fills your water glasses (and keeps them filled). Your waiter welcomes you with the specials of the night.
The martini's and drinks are always perfect, and they even offer 25% off bottles of wine as of this writing.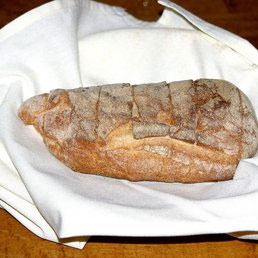 The bread is phenominal! Truly Artisan Bread, with a crispy "fresh out of the oven" crust, tender, warm, moist interior. It is served with olive oil for dipping, or butter. Save some for your salad if you order one, the bread is perfect for sopping up leftover Balsamic dressing. If a restaurant pays that much attention to the bread, you know you're in for a treat!
Usually I go right for the main course, but occasionally I order an appetizer. Anyone that knows me, knows I LOVE Shrimp Cocktail. I have ordered in many, many places, and most are a disappointment. Either they're too small, no where near cold enough, or taste like iodine. I have had them several time at Francesco's, and every time they are a really good size, super cold (as they should be), and tasty. Recently, during the Taste of Hartford, I tried the Seafood Stuffed Mushrooms. WOW, they were the BEST Stuffed Mushrooms I have ever tasted. They are stuffed with a yummy Seafood Stuffing, and served with an equally yummy Gorgonzola Sauce. The sauce alone is so delicious, you'll want to sop it up with your bread!

As for entree's, I have had the Chicken Picatta, Chicken Marsala, several fish specials of the day, and on those nights I feel like eating "healthy", they even offer a deliciously seasoned sauteed boneless breast of chicken with some fresh sauteed veggies. Hubby says the Chicken Parmesan is the BEST he's tasted. Generally Penne is is served on the side with most entrees, which come with a Vodka sauce. They also offer the best Marinara I've tasted.

They also offer Cappuccino, Lemoncello, after dinner appetifs, and oh…those delicious desserts!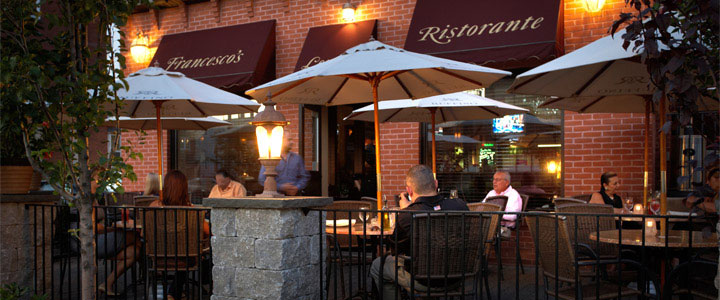 In the warmer months, the patio is open for alfresco dining. The Lounge is perfect for watching your favorite team on one of three big screen TV's, while enjoying a delicious meal!
During the week, lunch is also offered, featuring a selection of Panini & Wraps, Entrees & Pasta Specialties. What a perfect way to take a break from a stressful workday, than to sit on the patio with a delicious wrap, cool beverage and warm sunshine and fresh air!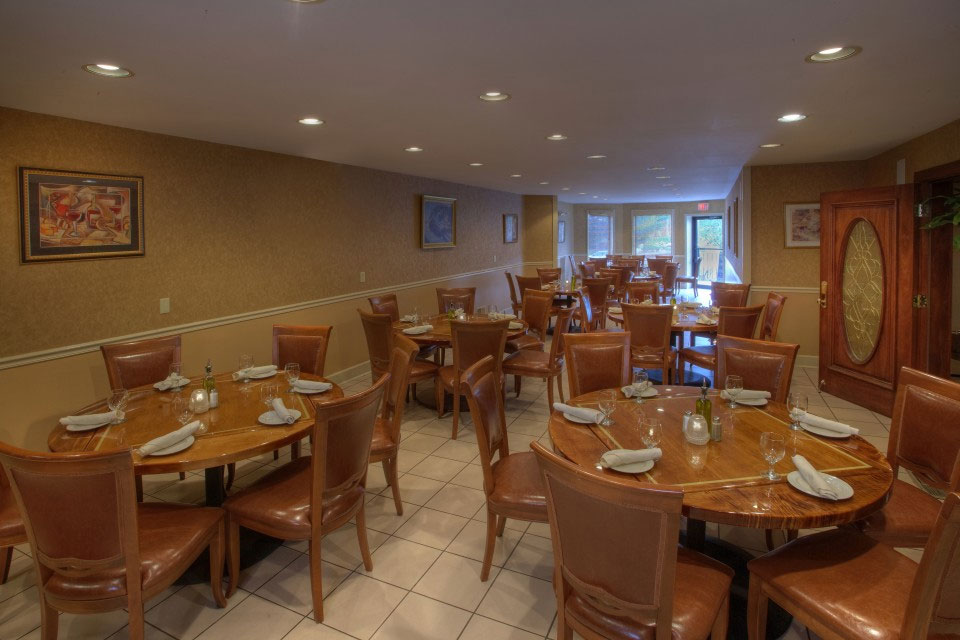 If this isn't enough, they also offer a Banquet Facility that seats up to 65 people. Perfect for your next Business Meeting, Social Gathering, Holiday Party, Mercy Meal, Bridal Shower or Stag Party.
Off street parking is available right at the restaurants front door.
See for yourself what Francesco's Ristorante has to offer… You'll see why many describe it as "The BEST Little Italy Hartford" has to offer. It will be a meal to remember!
Hartford, CT 06114
Phone: 860-296-3024 | 860-956-8198
http://ristorantefrancescos.com/
Save
Save
Save
Save
Save