Wow! Literally 5 stars in my book! And anyone who knows me, knows that "its all about the food"! I generally don't get super impressed with a fancy restaurant with mediocore food. Well this place is gorgeous inside…a place you can go dressy casual and feel just as cozy as dressy. It's not the "stuffy" kind of place, that if your not dressed to the nines your out of place. No, no, no. This is the kind of place that their number one priority is food…good food, great food, quality food…and they hit their mark on all of the above. Now I've been their quite a few times, and EVERY time has been right on point. That says a LOT for a restaurant, when they're consistent!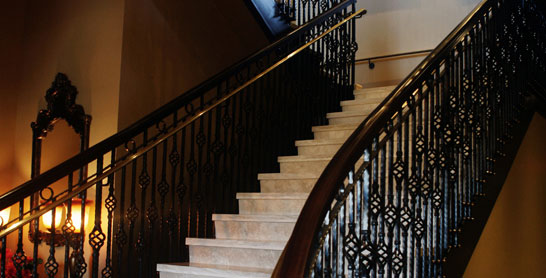 The prices for the steaks are relative to the quality…corn-fed aged Midwestern Prime grade cuts of Filet Mignon, New York Sirloin and bone-in Prime rib-eye, and are worth every penny. If you want a true quality, tasty, super, super tender steak….this is your place. Hubby has got steak every time, and every time it has been super tender, tasty and cooked to perfection.  I've been to all of the high end chain steak houses, and they are exactly that…chains. Prices are high, quality is not there, consistency is all over the place, and servers just want to do their thing and go home.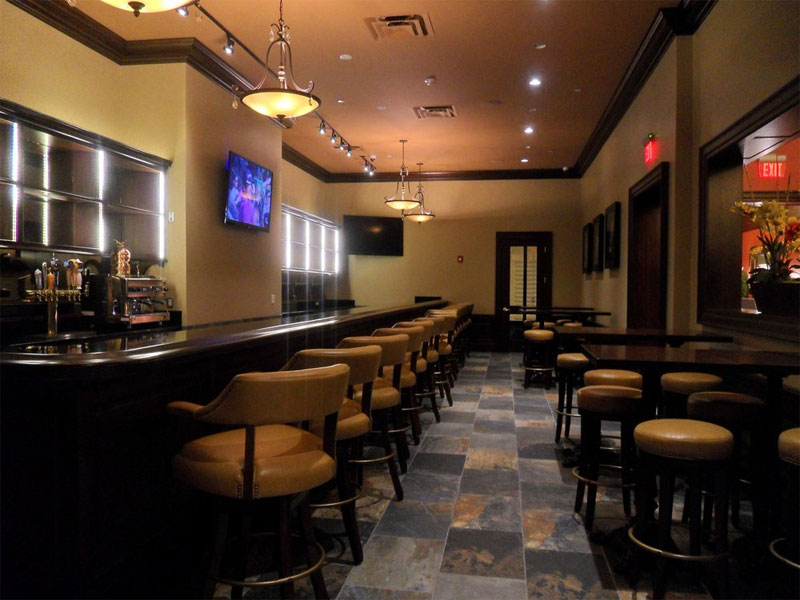 I get Chicken Piccata (surprise!). The chicken is always fork tender, juicy, an tasty. The sauce is super lemony and the perfect consistency. We also always share Shrimp Cocktail, which are HUGE, icy cold (as they should be), with a tasty and spicy cocktail sauce. Rolls are warm, fresh and tasty.
The drinks are super delicious too.  Martini's come in a decanter surrounded with crushed ice to keep icy cold. There's even al fresco dining in the warmer months.
Now for the servers….We have had several different servers, and all of them have been very helpful and friendly. They all seem to enjoy their job. They all remember you when you come back, and make you feel very welcome. And we have been there when they have had several functions at the same time. The service for the restaurant patrons never suffered. And Luigi, the manager, is super friendly and accommodating.
If your looking for a restaurant for an enjoyable event and delicious food, this is your place.
Rosaria | 190 Main Street | Saugus, MA 01906 | 781-558-2759