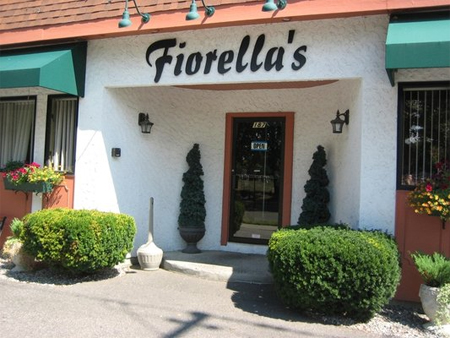 We've been going to Fiorella's for quite some time now, and we have never had a disappointing visit.
When you walk in, you are greeted by a welcoming hostess. You can't help but notice the open kitchen and wood fired oven right as you walk in. You are welcomed by the sights and aroma of the various dishes being cooked.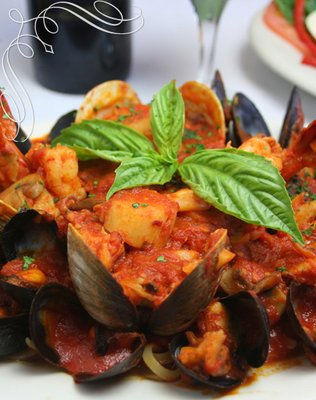 There are several areas for seating including the new addition which includes a huge bar and plenty of seating for large parties as well.
The wait staff is very attentive, friendly, and knowledgeable about the various dishes offered.  The menu has a wide range of offerings from seafood specialties, steaks, pizzas and traditional pasta dishes.
To start, they bring you a basket of breadsticks and tomato dipping sauce, which are the most incredible breadsticks you've ever eaten. Baked in the wood oven, they are topped with cheese and garlic, and are the best thing you ever ate!
I had fish chowder to start which was very good. For dinner, I often order the Baked Scrod, which is cooked in the wood oven, but opted for the Steak Pizzaiola which was a special today. I have to say, that was incredible. The steak was cooked to perfection, and the sauce was unreal. Most importantly, the steak unbelievably tender. It came with creamy mashed potatoes and asparagus. I ate it all. However, I couldn't move after.
My husband had his usual Veal Parmesan for dinner, which he said was excellent as usual, but wished he had adventured into getting the Steak Pizzaiola as well. I only wish it was on the regular menu so I could order anytime.
If you're in the Boston area, don't miss a visit to Fiorella's.
Fiorella's
187 North St
Newtonville, Massachusetts 02460
(617) 969-9990
fiorellasnewton.com