This easy and delicious Hamburger Stew is perfect for any Fall or Winter weeknight meal.


Most people are home way before I get home. My dinner time is about 7:30 to  8:00. I know it's late, but that's how my day rolls.
You can add any veggie you desire, add mushrooms if you like, basically any herbs you desire, have it over baked potatoes, mashed, rice, noodles, or all by itself.
It's great for leftovers, so people at he office will get jealous when they see and smell the deliciousness of this Hamburger Stew. Even if you can't cook, you can make this stew. Trust me, it's that easy!
You can also use this base to use in Shepherd's Pie whether you bake it or not. What's not to like about mashed hamburger, onions and carrots in a silky, beefy sauce and mashed potato's? Add some creamed corn and you've got Shepherd's Pie.
Get creative, and make your own traditions!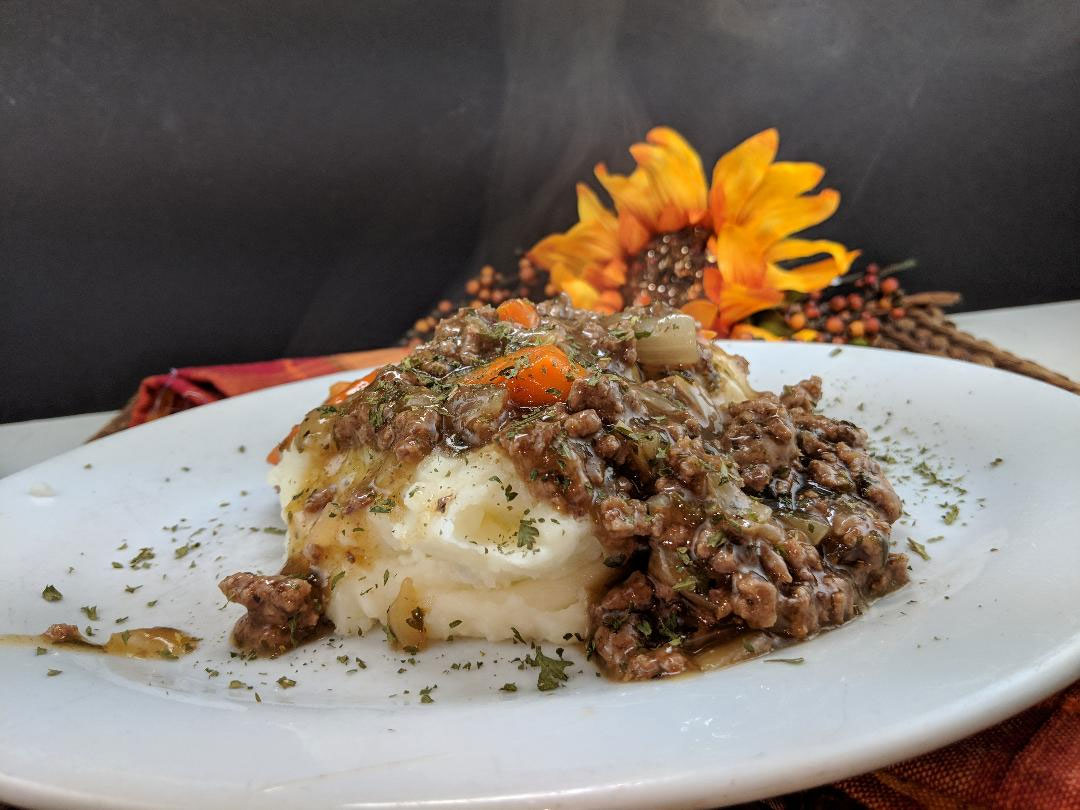 Ingredients
1 lb. to1-1/2 lb. ground beef
1 large onion, chopped
3 large carrots, thinly sliced
2 (14 oz. cans) beef broth
1 Tbsp dried parsley
1 Tbsp dried celery flakes (optional)
salt & pepper
2 Tbsp cornstarch mixed with a little water
Instructions
1

In a large skillet, brown ground beef and onion on medium high.

2

Add sliced carrot and herbs.

4

Cover, and cook on medium low until carrots are cooked.

5

Add cornstarch mixture to thicken. If not thick enough, mix a little more cornstarch with water and add to desired thickness.

6

Serve over mashed potatoes, baked potatoes, rice, or egg noodles.