Julia Child is the "gold standard" for all things cooking. Let's face it. If you think of cooking, anything cooking, you think of Julia Child. All of us remember …"Bon Appetit" at the end of The French Chef cooking show!

Among the many recipes and techniques I've used from Julia, I made this great Dry Spice Marinade For Pork I found in her "The Way to Cook" book. This is my "go to" marinade when making pork tenderloin or anything pork.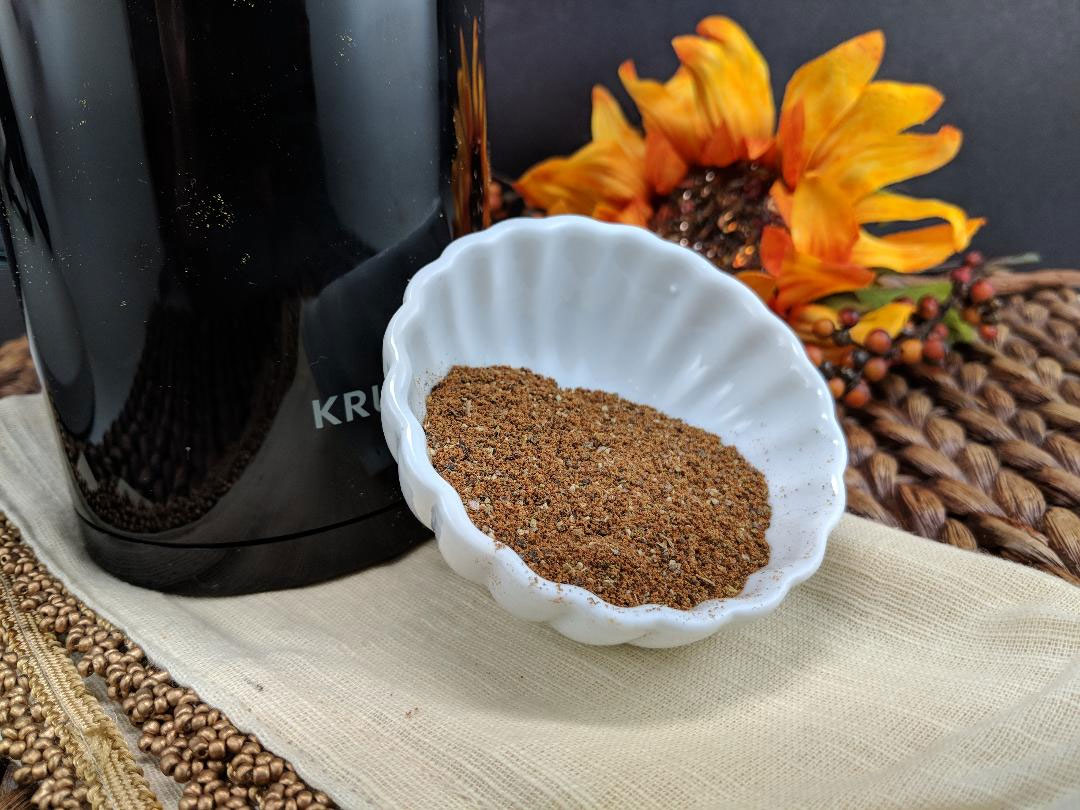 This pork marinade is fantastic for pork chops, tenderloin, ribs and pork roasts. Sprinkle on you favorite cut for several hours or overnight, and your pork will take on a whole new dimension. It's got all spices for Fall, cinnamon spicy, savory spicy, a little heat spicy, blended together it's delicious…something you'll crave later on. This spice blend is a great addition to your spice rack.
I use one of those small coffee grinders, but you can also use a Mortar and Pestle to grind spices together. Just store in a screw top glass jar.
Go get some really good pork chops, a pork roast or pork tenderloin and add this spice mixture. You'll love it!
Ingredients
2 Tbsp Ground Bay Leaves
2 Tbsp Ground Cloves
2 Tbsp Ground Mace
2 Tbsp Ground Nutmeg
2 Tbsp Ground Paprika
2 Tbsp Ground Thyme
1Tbsp Ground Allspice
1 Tbsp Ground Cinnamon
1 Tbsp Ground Savory
5 Tbsp Ground White Peppercorns
Instructions
1
Blend all the ingredients together and store in a screw top jar.
2
Use up to 1/2 teaspoon per pound of meat.